7 Ways To Retrieve Deleted iPhone And Android Text Messages
Did you just accidentally delete an entire chat filled with sentimental messages? Or did you recently delete a bunch of year-old text messages that you now need desperately? Whatever led to your current predicament, don't worry. There are several ways you can recover deleted text messages whether you use an iPhone or Android.  
Depending on where you backup your device, and how often, it is possible to recover almost any deleted text messages. In this article, we will tell you how to retrieve deleted text messages on both iOS and Android. Let's dive in!
3 Ways to Recover Deleted Messages on iOS
If you've deleted text messages on your iPhone by mistake, don't beat yourself up about it. Just like with Android, there are several ways for iPhone users to recover deleted iMessages.
Below are some options you could explore.
Recover Messages on iPhone with iTunes
If someone hacked into your iMessage app or you lost your phone, you're in luck, as long as you've enabled backup prior to that happening. If you are an avid PC or Mac user, chances are you use iTunes. iTunes allows users to also back up their device to PC or Mac.
If you backed up your iPhone using iTunes, you can retrieve your deleted or old text messages.
As with iCloud, make sure the backup is of the correct date. Else, you won't be able to delete the deleted text messages you want.
To retrieve deleted iPhone messages with iTunes:
Connect your iPhone to the Mac or PC and open iTunes.

Click on the phone icon at the top of the screen. Proceed to choose Summary from the menu on the left.

Click "Restore Backup" to restore iMessages backed up on PC or Mac.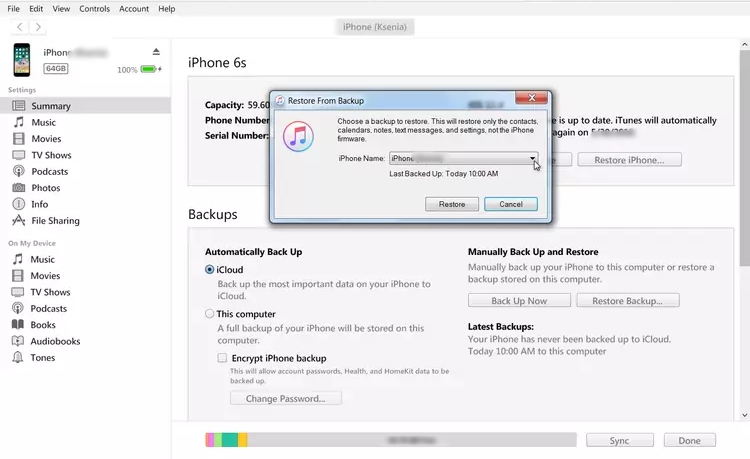 Recover Deleted Text Messages on iPhone with iCloud
If you regularly back up your iPhone, you have little to worry about if you deleted your iMessages. iCloud backups allow iPhone users to restore any backed-up data onto their device.
If you don't have regular iCloud backups enabled, what are you waiting for? Just set it and forget. With our phones containing important and valuable personal or professional information, having a backup is a great idea.
With iCloud, you can recover your deleted text messages in a few steps:
Check Your Last iCloud Backup.

If you deleted the text messages after a successful backup, you can recover them using iCloud.

Check your last successful backup by opening the Settings app

->Tap on your Apple ID profile at the top->Tap on iCloud->Search for and tap on iCloud Backup.

Proceed to check if the available iCloud backup postdates the text messages you deleted. if so, you are in luck, proceed to the next step.

Erase your iPhone.

To restore the deleted text messages using the iCloud backup, you need to erase your iPhone. This means all data saved after the backup will be lost. W

e recommend doing a final backup you can revert to. This can be done after retrieving and saving your text messages. To erase your iPhone:

Tap Settings -> General -> Transfer or Reset

Tap Erase All Content and Settings. (If asked, enter your passcode or Apple ID password then confirm that you want to erase your device)

Wait for your device to erase. (it can take a few minutes to complete)

Restore iPhone from iCloud backup.

Follow the on-screen instructions until you arrive at the Apps & Data page.

On the Apps & Data page, choose Restore from iCloud Backup.

If asked, enter any passwords asked for from iCloud Backup, then sign in to iCloud.

Proceed to Choose backup, then choose from a list of available backups in iCloud. 

Choose the most recent one that predates the deletion of the text messages. 

Complete the process by following the on-screen instructions.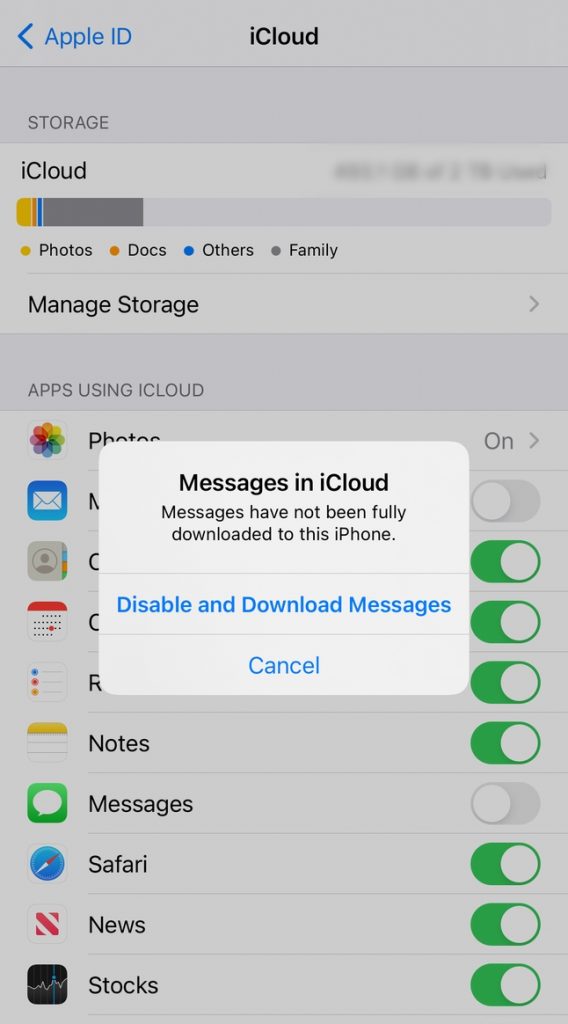 Once the process is complete, check the messages app if you are wondering how to look at deleted messages. If successful, they should all be there.
If not, you may revert to that final backup we recommended. You may then try one of our other options below.
How to Recover iPhone Text Messages for Free?
You can recover deleted text messages on your iPhone from your phone carrier or ask friends for screenshots. The process is also free. 
Nevertheless, it's not an easy option to explore. This is because it is mostly meant for investigative/legal purposes, with some exceptions – we'll dive into them more below in this article. Often the police have to be involved to retrieve the texts or you have to submit special requests.
However, if you fit in this category, it might just be your lucky day.
Can I Retrieve Deleted Text Messages on Android?
Google's Android, according to Statista, controls close to 73 percent of the mobile market. In the US alone there are 131.2 million Android phones, so you bet there is a lot of deleting or phone hacking happening.
However, your success mileage will vary, depending on how frequently you backup your Android device. The backup method/service used may also impact your options. However, nowadays, android SMS recovery is much simpler and reliable. With a myriad of services and built-in operating system functions, you can recover almost any deleted text. Below are techniques you can use to find deleted texts on Android.
Recover Deleted Texts on Android with Google Drive
If you set up your Android device when you first used it, chances are you activated Google drive backup. Google Drive is free for all Android users. You can store a lot of data before needing to upgrade storage. 
If your device is always on wi-fi, chances are it conducts daily backups when it's idle. You can check for your Android device backups by:
Opening the Google Drive app.

Tap Menu then Backups.

Tap on the backup you want to manage.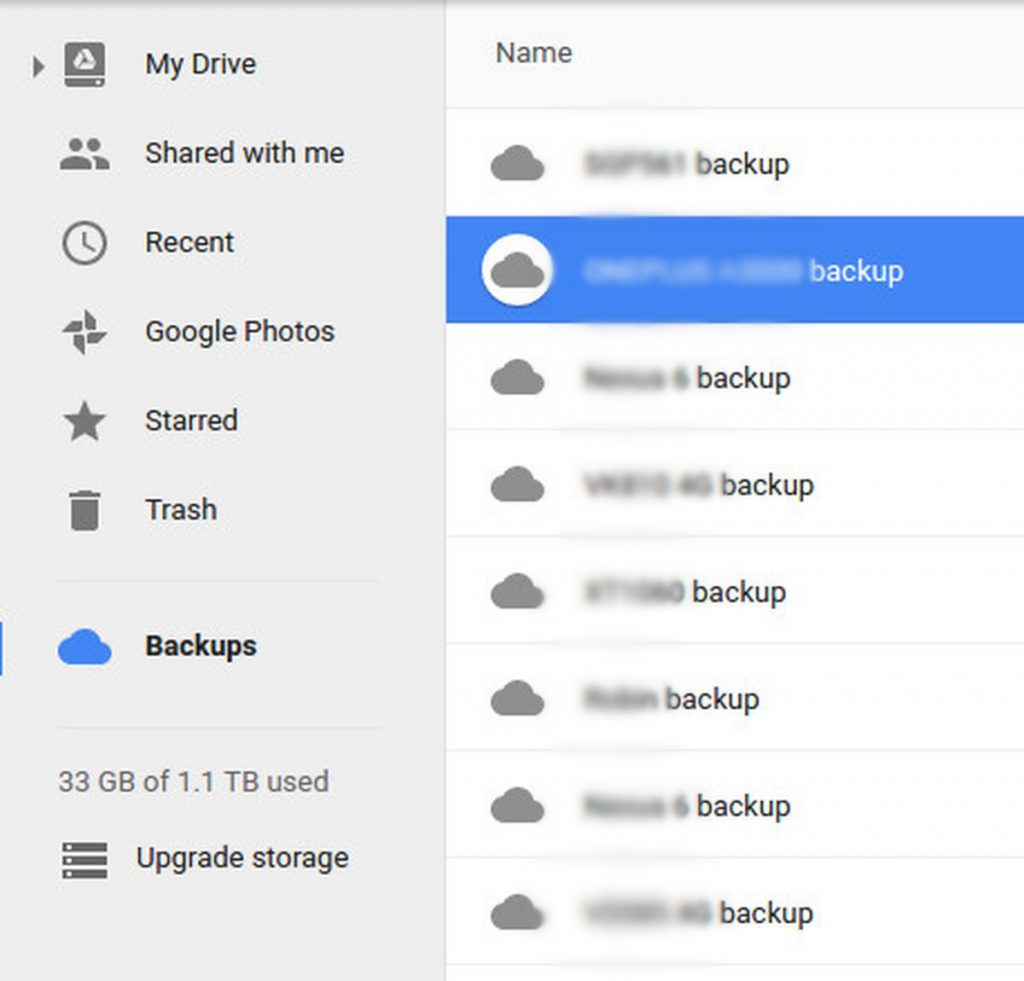 If there's a backup for the device, it should be listed there. To retrieve your deleted text messages, you will need to do a factory reset. How to do a factory reset will vary on android devices. Generally, the following should do:
Head to your phone's Settings

Find the Reset option

Choose Factory reset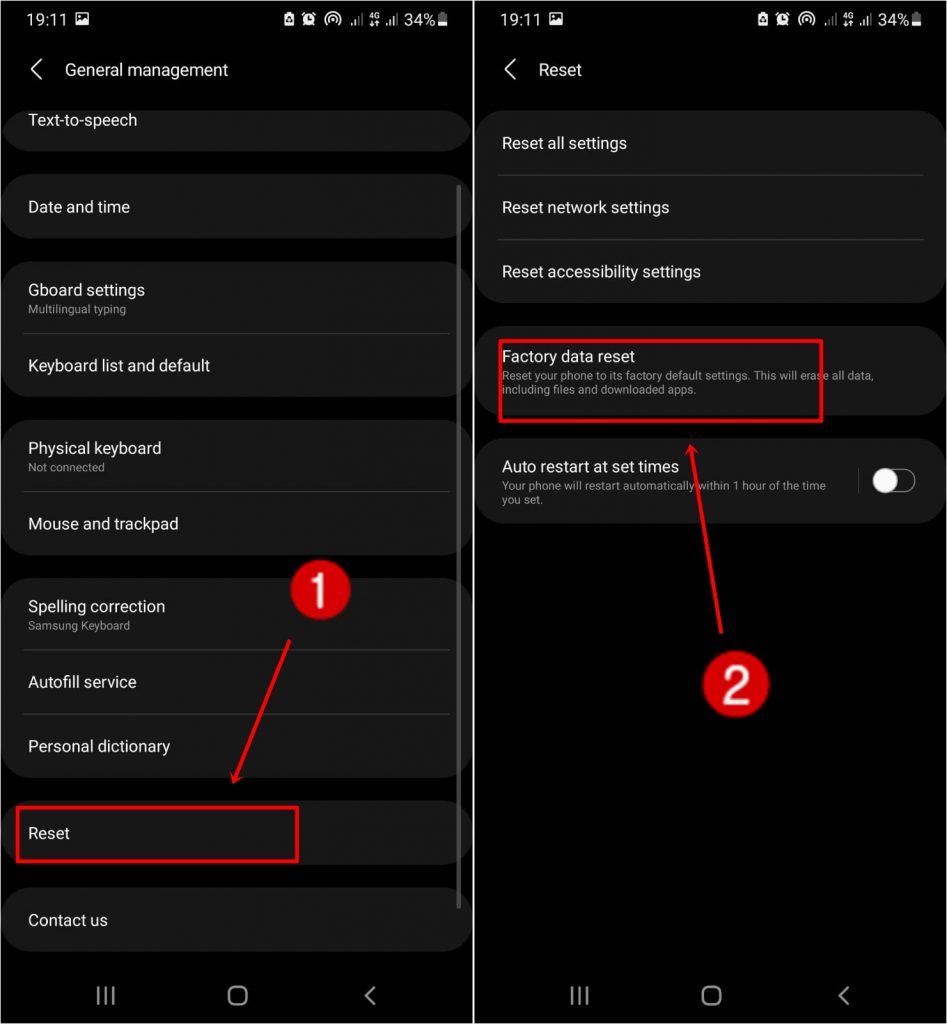 Note: Your Google drive backup will remain as long as your device is active every 2 weeks. Else, you may see an expiration date below your backup. After 57 days, your backup will automatically be removed from Drive and deleted. This means if you want to retrieve the backup, it may not be possible.
Use Android SMS Recovery Software
If you want to restore text messages without wiping your device, SMS Recovery Software might be your solution. This is important if you have recent data you don't want to lose. It is also great if you have no other option. However, we must caution that these solutions offer no guarantee. In addition, most SMS recovery software is very expensive, while free options might not do the job as well.
These advanced SMS recovery software often require premium subscriptions. Their use also comes with other caveats. For example, your device may need to be rooted. However, if you must retrieve recently deleted messages, it doesn't hurt to give them a try. Do your research and see what other users say.
Our user base seems to have achieved results with Dr. Fone or Android Data Recovery. Others swear by  DroidKit android data recovery.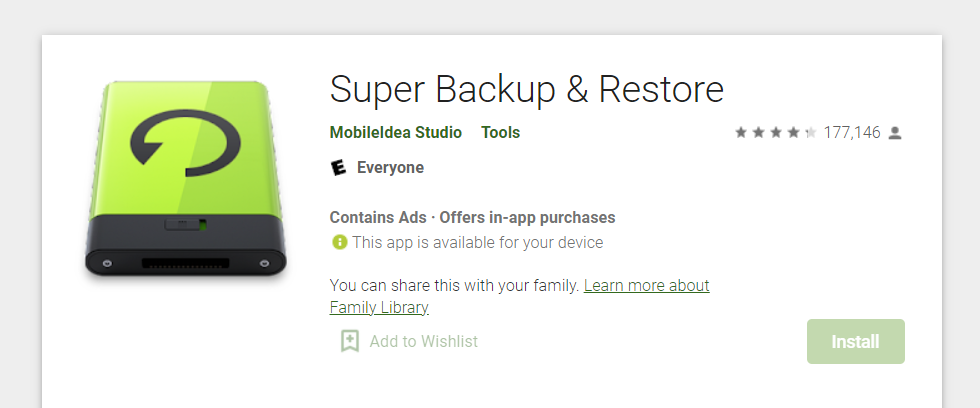 If you've made up your mind, follow the steps below to recover your deleted text messages.
Turn on airplane mode on your device.

Android SMS recovery software works by mining data. Your text doesn't get deleted immediately. They linger around in memory until they are overwritten. 

Turning on airplane mode means no more data can be added to your device. This possibly prevents the text messages from being overwritten.

Download and Install data recovery software.

Most Android data recovery tools have to be installed on a computer. You will have to download and install the software on your desktop PC.

Enable USB debugging on your phone.

This allows the recovery software to access your device via USB. if you are having trouble connecting your phone to your PC, this might be the issue.

You can follow the steps below to enable USB debugging:

Head to Settings on your device

Tap on About Phone

Tap on Software Information

Tap the Build Number repeatedly until 'Developer Mode has been turned on'

Return  to Settings

Tap on Developer Options

Enable USB Debugging

Run data recovery software.

After your device is connected, follow instructions provided on-screen instructions to retrieve deleted text messages.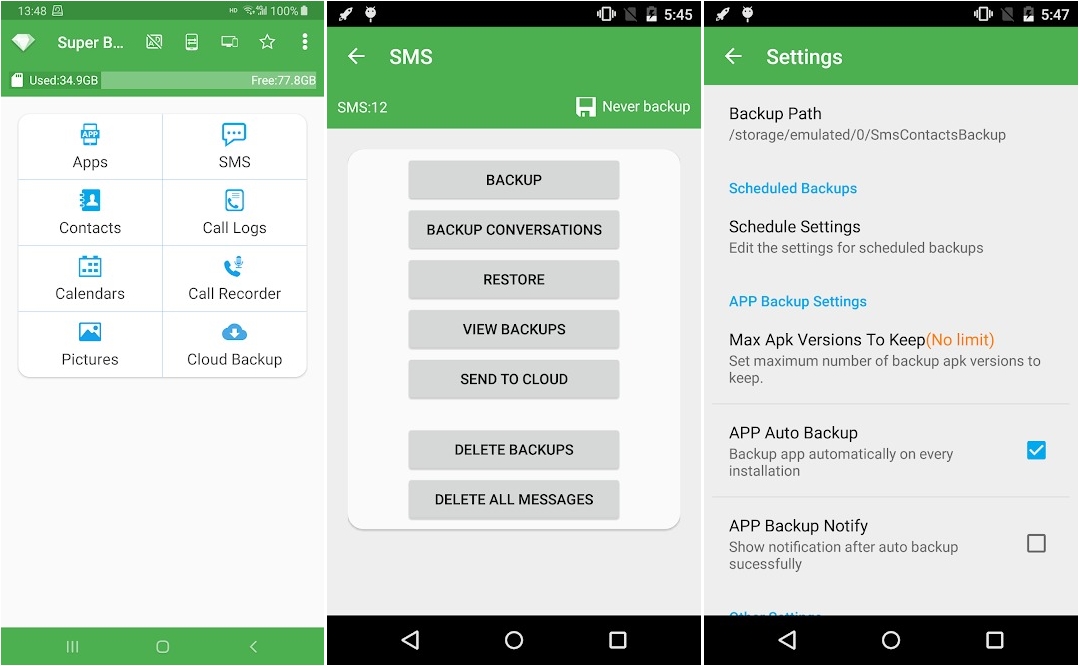 Recover Deleted Text Messages Using Your Verizon Account
Deleted Verizon text messages are not always available for recovery. However, if you have their cloud upgrade, you can restore deleted text messages. The Verizon Cloud backup will store messages, and even voicemails if desired. They can be personalized from the user settings during the setup process.
Follow the steps below to recover deleted text messages from the Verizon account.
Sign in to your account and press the "Add-ons and apps" option. 

Select "Verizon Cloud" to enter the app and access your cloud-based files. 

Select "Access My Cloud" from the app and choose the "Settings" option in your cloud account. 

Choose "Trash" and then select the "Media" option from the trash files. 

Scroll through the list and choose the messages you want to restore.

Choose "Restore" to bring the messages back to your cloud account.
Retrieve Text Messages Using Your T-Mobile Account
T-Mobile allows its users to access up to a year of phone records including deleted text messages. This can be done through your T-Mobile account page. Here is how you can retrieve deleted text messages with T-Mobile:
Log into your T-Mobile account and click "Usage" in the top menu.

Choose the data you would like to view, in this case, messages.

Results will appear on your screen.

Proceed to download the records.

You will be provided with a  PDF file to download.
Can You Retrieve Deleted Text Messages?
Yes. You can recover almost any deleted text messages. Text message recovery has been a puzzle for many, even before smartphones.
Back in the day, messages were stored on sim cards. They got filled up extremely quickly if you barely received any messages ( Not to be sarcastic but really it didn't take a lot).
Smartphone manufacturers and other Android and iPhone third-party spy software have backup services that allow us to store any information we do not need to access quickly. Some tools and features are now available in case you delta text messages.
How to Retrieve Deleted Text Messages from Another Phone for Free?
You can easily retrieve text messages from another phone for free. Simply ask the other person to send you some screenshots. Many times it isn't worth the trouble of going through backup and resets. You can ask your friend to screenshot areas of the conversation important to you. The only caveat here is that your success mileage may vary. It will depend if your friend hasn't deleted the texts, or if they are willing to cooperate.
Conclusion 
Deleting text messages only to need them later is a very disappointing feeling. It gets worse if the messages are critical. Luckily, there is a solution for retrieving deleted text messages, and we've showed seven of them, to ensure that our whole reader base is covered.
In this article, we have covered several options for both Android and iOS. Use whatever works best for your situation. Make sure to read through the entire brief as there are caveats you may not notice at first glance.