How to Secretly Track a Cell Phone Location for Free
For tracking phone location for free, you are not supposed to be a tech guru at all. It is enough just to learn a few simplest methods. All you need is basic knowledge of computers, security, and internet.
You may choose from a particular spy app and even use Google. If you are interested in getting more info, let's proceed with the article.
How Can I Track a Cell Phone Secretly?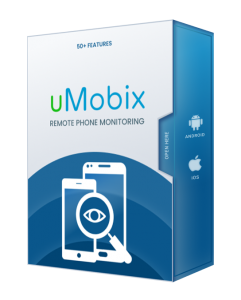 uMobix is a renowned mobile phone monitoring and tracking software through which a cell phone can be tracked secretly.
With uMobix, you can be assured of a 24/7 phone tracker ability efficiently.
One can be 100% guaranteed of functionalities provided by the uMobix app. It is not free but has a good refund policy.
Steps to use 'uMobix' are as follows:
1. Download and install the 'uMobix' application by entering the mobile number.
2. Now, you need to enter the 'license key' to activate the app to view the location of the target phone.
DISCLAIMER: To use this app efficiently for iPhone, you need to have Apple ID and password. It is also required physical access for at least 45 seconds to an Android phone.
How to Track Someone By Phone Number Without Them Knowing
Spokeo is a people intelligence tool through which you can easily track someone's phone number without them knowing at all. You can use Spokeo to track a phone number by following the steps:
Access Spokeo's official website or by simply typing a number above
Choose the 'phone' option and enter the target's phone number
Click the 'Search' option to track the target's phone number
How to Track an iPhone Location Without Them Knowing for Free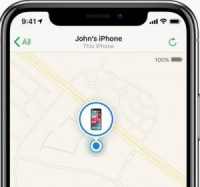 To track someone's iPhone without them knowing, iCloud is required.
To secretly track an iPhone location for free, follow the below steps:
Access the 'Settings' option on your iPhone or iPad.
Now, tap the 'Apple ID.'
Then, select the 'iCloud' option.
Scroll through the options and select the 'Find My iPhone' option to enable the phone number tracker feature.
Free Apps to Track a Cell Phone's Location
Some of the best phone tracker applications are listed below:
Where's My Droid app is designed specifically for Android. With 'Where's My Droid' app pro version, you can instantly take the picture with the target device camera to locate the device quickly.
Geo-Tracker is another Android-based number locator application. This app is used to track phone location freely and acts as a GPS locator for cell phones.
Glympse application is a reliable cell phone tracker app that is compatible with both android and iPhone devices. This app would instantly locate the device and also helps you in knowing the location history of the target device quickly.
How to Secretly Track a Cell Phone Location for Free with Google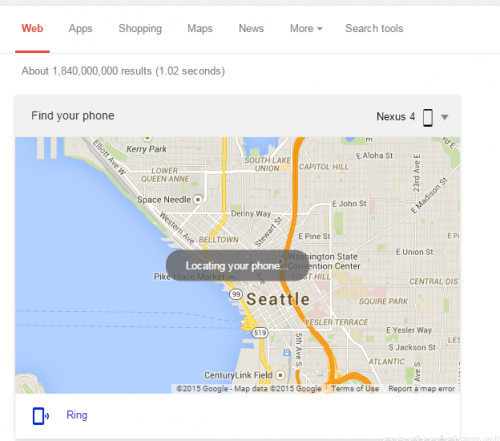 If you need to find out how to track someone's location by phone number, use Google or any other search engine. I am the easiest and most effective way if you have the number only.
So, how to track my cell phone location for free with a searching engine?
Start your browser
Type in the number you are trying to identify
Review the most useful and relevant results
If you need to get more information, it is recommended to install a spy app on your target device and learning how to go about tracking phone location of the mobile phone free with a spy tool.
How to Track Samsung Phone Location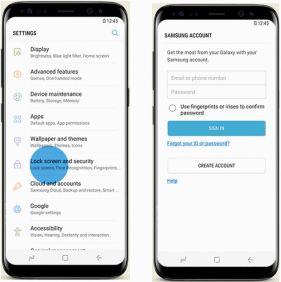 To track the Samsung phone location, you can use a built-in application. For example, Android Device Manager with all Androids or Find My Mobile for Samsung devices directly.
Samsung's 'Find my Mobile' feature will help in locating your cell phone or tablet quickly. You need to sign in to your Samsung Account on your mobile phone. A cell phone can be tracked for free by the below steps:
Firstly, create a Samsung account. Click the 'Settings' option and 'Account' option to create the account.
Use your Samsung ID and password and click the 'Enter' option.
Choose the 'Find My Mobile icon' option.
HINT: To track cell phone location for free, you need to launch the app before your smartphone is lost or stolen. Monitor its GPS location via any browser you want.
How to Track a Cell Phone Location for Free Using Monitoring Applications
How to track someone's phone location with a spy app? You need to learn a few main facts about this powerful method before you start:
You need to get physical access to the target gadget to install the app (such as uMobix)
Register your account on the official website of the program you use
Set controls to remote monitor
Use your Control Panel to get all info about your target remotely
How to Track Other Android Phone Location with ADM
How to track other Android phone location?
If the device belongs to you, you can use Android Device Manager very easily.
You should use a spy app with GPS tracking features and stealth mode to make it undetectable.
How to Track Someone Location by Phone Number
To track a cell phone location for free with just a phone number is not as useful an idea as if you secretly track a cell phone location for free with a spy app.
It is possible, and you don't even need to buy any additional programs. Just use Google for a start and look up your number online.
What Are the Reasons Behind It?
Typical users tracking cell phone location for free can be divided into three main categories, such as:
Personal – the most apparent reason to track a cell phone location for free is to protect or find your device. You can use a built-in program due to your device's operating system.
Parents – if you have a kid and want to protect them 24/7, you need to get yourself a parental control app. Parents use some powerful spy app to monitor and to listen to phone calls remotely.
Business – if you are a manager or CEO of a company, you don't want your corporate info to be stolen and sold by some employees to your competitors. Use a spy app or other tools to protect your info and to catch a thief.
Can I Track Cell Phone Location Using Free GPS?
It is possible to use a free GPS phone tracker to track ANY phones even if you lost it.  You can easily navigate through areas and locate people's exact location.