How to Hack Someone's Snapchat Account: Resolved
Looking for answers to how to get someone's Snapchat password without human verification? Given below are the five most popular Snapchat spy ways that can show you how to hack into someone's Snapchat.
Hack into someone's Snapchat using mSpy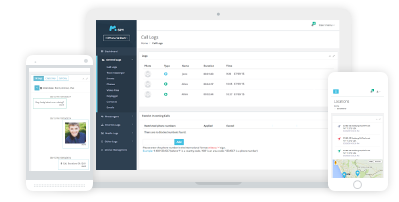 mSpy does not involve any complicated steps. It can be easily installed to hack someone's Snapchat. To use mSpy, you will only have to follow three simple steps:
There are several subscription packages available. You can choose the one you need depending upon how much you are willing to spend and how long you need it. Fill in all your billing details and confirm the payment. Once the transaction happens, you will receive an email that will provide you the necessary instructions.
The instructions sent on your email will help you install the app on your preferred device. Once you follow the guidelines, it might take a few minutes for the whole installation process to finish. If you face problems while installing the app, you can contact customer support for assistance.
Start tracking and monitoring
Once the app is installed, go to the Control Panel. From here, you will be able to track and monitor all information. However, to use this feature, your Android device will need rooting, and if you use an iPhone it requires jailbreaking.
mSpy helps keep track of all activities happening on a device. If you want to know what information is available and shared on a particular Snapchat account, then using mSpy has quite a few benefits, which include the following:
mSpy can be downloaded on any device. It will collect information from that particular device, which makes it easier to monitor.
The Control Panel, which helps in monitoring and tracking data, can be accessed through any internet browser.
In addition to hacking someone's Snapchat, you can also track their messages, monitor their calls, run cameras in a stealth mode, and much more.
Hacking Snapchat by using online hacking services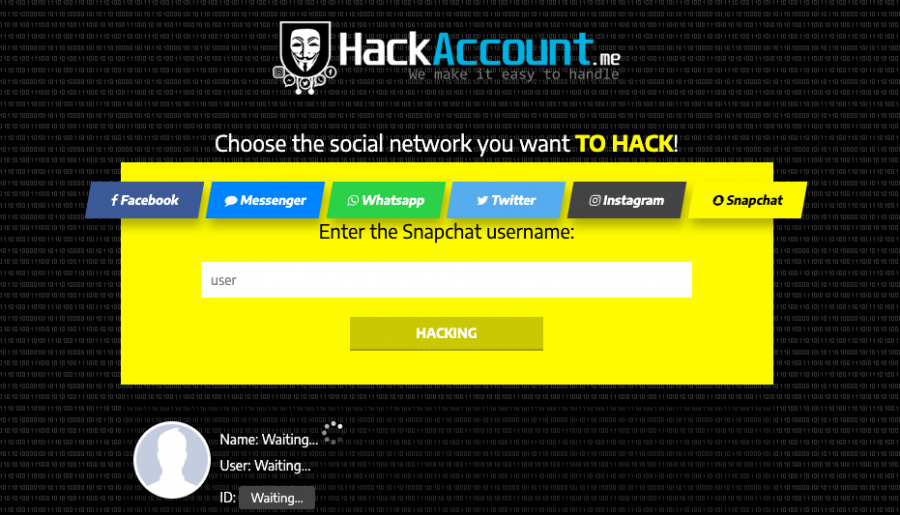 Is it possible to hack Snapchat? Well, various websites claim that they can help you to hack into someone's Snapchat account or tell you how to hack someone's Snapchat password online. However, more often than not, these services turn out to be fake.
There are a few sites like hackfreeonline.com or snapbreaker.com that you can use, but they will keep redirecting you to several pages and, in the process, collect your email to create their database.
Even if one of these sites works and you can hack into someone's account, or at least will have a capability to monitor someone's Snapchat, there would be a lot of risks involved, and your security might get compromised.
Using hackers to get someone's Snapchat password without human verification
If you cannot figure out how to hack someone's Snapchat no survey, then you can hire a professional hacker to do it for you. But be careful that the person you are paying to hack into someone's account is a professional and will not misuse information.
There are many fake hackers available, and they can cause serious trouble. Often you might come across popups or ads that advertise about hiring a hacker to hack someone's Snapchat. Now, these social networking sites are very well encrypted, and if you are hiring a hacker, then the process they follow to get access will be illegal.
Using Phantom to hack Snapchat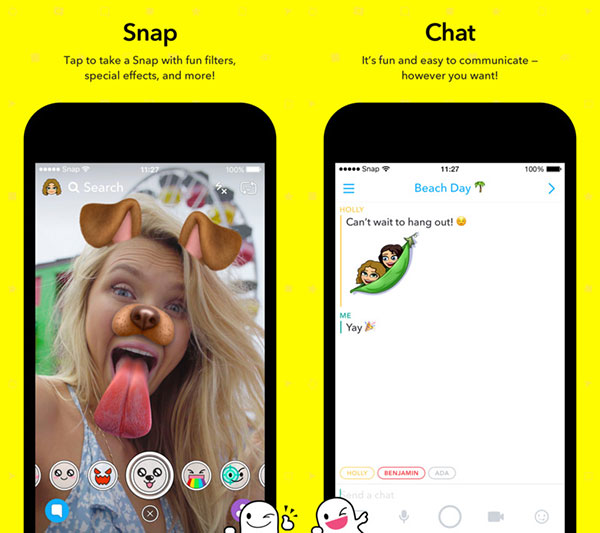 Phantom or Phantom for Snapchat can be used to monitor Snapchat account activity. To use the app, you will have to:
Download the app on the device you want to use.
Allow the installation process to complete.
Once the app is installed, open the stock app, and all the additional features will be available.
Some of the features of this app include:
Snaps can be marked "read" whenever needed.
A snap log is created for all media that needs to be saved.
Notifications have in-app customizations.
You can use Phantom only when you have access to the Snapchat account you want to monitor. It is for your account or an account that you have access to.
Hacking into someone's Snapchat using phishing
To use this method, you will need to create a fake page. This profile should resemble the Snapchat login page. Ask the person whose account you want access to, to use this page and log in. Once they do so, their username and password will be sent to your email address.
While this seems easy, you will require knowledge about creating web pages to create a fake page. Further, phishing is illegal, so be sure of the risks involved before continuing.
The next steps
So which method will you use to hack someone's Snapchat? We recommend using mSpy as it is the most reliable way to get into someone's account.