What is more important for every parent than his/her child's security? Today children are much smarter and more technology wise than their parents. Since they are still children, they might have problems with differentiating what is right or wrong, who is a friend and who is not. Hence, parental control apps are getting more and more popular with a lot of parents. Check out the selected iPhone parental controls to monitor your kids' iPhone.
We understand parental emotions when their children spend a lot of time on their own. It is always great to have remote parental control of their activities. Today iPhone is the most widespread cell phone. In this article, we are going to talk about the best parental control applications which are compatible with iOS (iPhone and iPad).

Use PumPic to Control Child's iPhone
PumPic is a great tool to use to monitor child's iPhone or iPad. How does Pumpic help you control an iPhone? It lets you track incoming and outgoing calls and watch sent and received text messages. You can also view contact information and multimedia data on the target iPhone. This software is great parental monitoring app because it allows checking children's Internet activity. Does your child spend a lot of time online?
Track his/her iPhone browsing history and block websites that you consider harmful for the child. Parents have opportunity to check social networks such as Instagram, Facebook, and Twitter. They can view their WhatsApp, Viber, and Snapchat messages as well. What else do we love about this parental control app? If the iPhone is stolen or lost, you can find it. Follow your child's GPS location and the entire route history. You should not worry about the process of installation of this parental monitoring app. It takes only around 3 minutes to install this software on the target iPhone. When you buy an app, you will get an email. To complete the process, follow the guidelines given in the email.
This is a visible parental monitoring application, and you need jailbreak to install it. Is it expensive? It is up to you to decide whether $23.99 per month for the Basic package is too much for your child's safety. The optimal option will be the Premium parental control plan which costs $33.99 per month. The company has a 10-day refund policy. Always get money back if the app does not work for you.

Parental Control over an iPhone with OurPact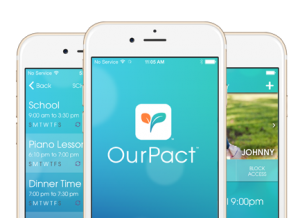 Another amazing monitoring app which can solve all your problems is OurPact. With this tool you can track child's iPhone and Internet use. This app offers a great browser for Safari which lets you control child's iPad and iPhone. It is easy to install. Go to App Store and type OurPact.
Choose OurPact Safe Browser and touch the FREE button. This will let you install the app. If you want to select limitations for the target iPhone, select Settings – General and find Restrictions. Here you should enter a 4-digit code that you have to remember to change the settings.
In the Settings section, parents can choose what kind of content (TV shows, websites, movies, etc.) is allowed for the children and what kind of programs they are allowed to use. It happens that the user of the target IOs device can disagree with the blocked content and request an override. You only should review the content and reject or allow this request from your account. Parental control of children's devices has never been so simple! The Basic version of OurPact is free. But Premium version allows you to access requests and have a lot of other helpful features. Check out this amazing solution to all the parental problems.
Track Your Child's iPhone with PhoneSheriff
If you feel that your children are texting, browsing or playing too much, you can always use PhoneSheriff. This tool gives parents many features. They can even choose the time when their child's iPhone works or should be blocked. All your parental worries can be forgotten! Now you control all the calls, text messages and see which apps your child is installing on his/her device. Parental monitoring is getting easier because you can set up a panic alert (e.g. profanity alert or wrong PIN alert).
When you buy the parental control tool, you will receive a receipt. It will contain a registration code, a link to install the app, the instructions to follow to adjust the settings on the target device. To register the account you should visit Registration page. Enter a username and a password that contain 4-10 characters each. Then paste the code that you got in the receipt. If you need any updates, enter your email. Finally, you must agree to the Legal Requirements of PhoneSheriff. On the iPhone, go to Settings – General – About. You will manage to install the restrictions.
Other Great Parental Control Apps for iOS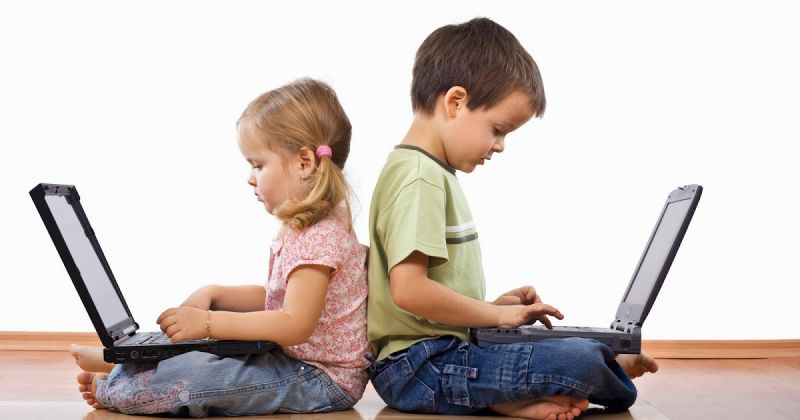 The following parental control apps for iPhone also work perfectly on all iOS-based devices and prove superb functionality:
Kidslox
Net Nanny
All these applications are easy to install and will help you secure your children, track their usage of an iPhone or iPad. You can check Parental Control Apps for Android Device. Forget about your parental problems. Now you see what influences your children negatively and protect them.