How to catch a cheating spouse on iPhone?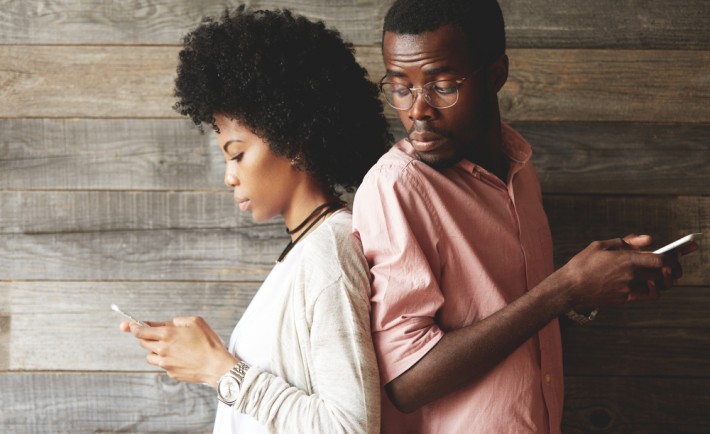 Having doubts regarding your partner's honesty? Does he or she behave suspiciously? If you wish to reveal the truth and catch a cheating spouse on iPhone, the best option for you is to install a spy app on a partner's phone. This enables you to monitor activities performed with the target device and find out every secret your spouse is hiding from you. iPhone monitoring software provides you with a chance to hack messages, iMessages, view phone calls information as well as their duration, GPS location and more. In real time you will know where your spouse is and what he is up to.
How to Reveal the Truth about the Cheating Spouse with iPhone Spy App?
Leading iPhone monitoring and hacking software helps us to know the truth which concerns our private lives.  In order to see gathered data you just have to log into the online control panel of the Spy app you have download on your iPhone and enter your password. Here is what kind of access you will have that allows you to hack your partner's iPhone:
Complete access to text messages inbox, sent or already deleted;
Social networks activity – track messages from WhatsApp and Facebook;
You will be aware of videos watched on a target iPhone;
View new apps installed on a cell;
Internet activity. This app logs every visited website;
GPS location of the target phone;
Messaging activity. You will hack chats from Gtalk, spy on Yahoo and many other IM services;
Gallery, your spouse's pictures, videos are available for you;
Emails are open for you as well;
Spy app monitors iMessages as well;
Target phone's screen is available for your viewing with live screenshots;
Full access to target phone's contacts along with calendar events.
Basic features are usually free, but some special hacking  option may require additional payment. In most cases software operation is undetectable, but a proficient user might notice some details. Before using it is wise to learn all legal responsibilities.