How to Hack an iPhone – Top 3 Effective Methods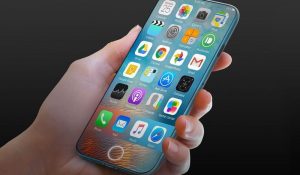 Operating system of Apple devices – iOS – is the best when it comes to security. This doesn't mean that it is impossible to hack an iPhone. There are enough weaknesses that can be used to crack iOS devices; it is needed to know how to hack an iphone. There may be many reasons explaining why one needs to do the hack.
Being alert to what your children do, staying informed about a social circle of your bellowed ones, restoring your – this is not a full list of reasons making people do hidden surveillance. Interested in hacking an iPhone? Want to know how to bypass privacy measures and checks? Then keep reading about the ways to do the hack.
Read also: How to hack a phone without touching it.
How to Hack an iPhone with Apple ID?
For this method, you don't need to crack anything. You need to have an Apple ID, password, "empty" iPhone. This way, you can restore a backup copy to any smartphone by simply entering iCloud.
After you enter the login and password, you get full access to the smartphone. In other words, the target iPhone gets synchronized with your device, and you will be able to track photos, call history, correspondence, application use, etc.
Via the iCloud web interface, you can activate Find My iPhone function and track the movements of a target person on the map in case he carries an iPhone with him. The only condition here the availability of Internet connection.
Further, on the official website of iCloud, you can upload data obtained from the device you spy on, such as photos, videos, browser history, phone calls, correspondence, etc. Use it for your own purposes. Be aware that coping with this method of iPhone hack implied being aware of two-phase authorization since you will need to enter a special code apart from login and password.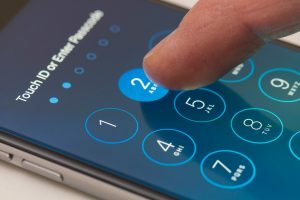 How to Hack an iPhone by Cracking an iCloud?
To hack an iCloud, you need to make use of spyware apps. You just need to download software and unpack/ install the program to the target device; the rest will be done by the spying solution.
The procedure for hacking is simple. To do the hack, it is necessary to know the personal number of the gadget and the password. As a result, you will gain access to the system and will benefit from following features:
Tracking operations conducted on the iPhone;
Seeing personal data of the iPhone owner;
Being aware of all movements of the target person;
Gaining possibility of changing this information;
Getting possibility of changing access parameters to this iCloud.
By using spyware, you will learn the secrets of other person stored on his mobile and will get a chance to change information contained therein. On top of that, you will be even able to change passwords for accessing the account or use other settings.
How to Hack an iPhone by Using Mobile Tracking Software?
Although the above methods have proved to be effective for iPhone tracking, using special software provides you with more extended functional map, with much more data you can constantly track. There are many mobile hacking programs on the market. Unfortunately, not all of them are compatible with iOS devices. Some of greatest solutions you can use are FlexiSpy, mSpy, iKeyMonitor.
FlexiSpy
FlexiSpy is one of the most powerful spyware programs available on the market. The application is easy to use and works on any device. FlexiSpy has following functional capabilities:
Track call log – by enabling the function, you will receive a full report on all calls to your email account. Alternatively, you can review this information through your personal account on the official website of the spyware solution;
Listen to audio recording of telephone conversations – apart from listening to conversation in a real-time mode, you can add a setting; consequently, each conversation is recorded and then stored on the server for a specific period of time;
Receive SMS messages – the program allows you to intercept all messages from the phone (both sent/ received);
Track iPhone location – if you enable the setting, it will be possible for you to constantly keep tracking of iPhone's location and movements.
Review web browser activities – as a user, you will get access to browser history, with bookmarks and visited websites market there;
See application use – the solution monitors applications on the phone;
Do audio control – the program allows you to turn on the microphone on the phone at any point of time, even if the device is locked;
Record Siri requests.
mSpy
mSpy is an alternative spyware option that is worthy of your attention if you want to know how to hack an iphone. It is a great tool for any iOS device. The program enables you to track the location of an iPhone, view text messages, listen to calls, turn on mobile's microphone, watch a camera view. This program is perfect for tracking any iPhone and works perfectly on iOS devices of any version.
iKeyMonitor
Keylogger iKeyMonitor stands out among the above hacking applications. Apart from the standard functional map, the solution activates mobile keyboard tracking and allows you to be aware of any text typed on a mobile. You will be able to tap each button.
This way, iKeyMonitor can help you crack the screen lock passcode as well as passwords of any social networks, email accounts, applications. You will receive notifications in case a target person visits "places of exclusion" specified in your account settings.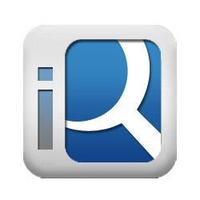 For more spy apps you can always visit our site. The three iPhone hacking programs are easy to use. They are popular amongst users. It is simple enough to send the infected link to the target person, the rest he will do himself. It is necessary to open and follow the link.
Clicking the link initiates invisible spyware download plus installation, with a user being unaware of it. After the click, you get access to the iPhone with all data it stores. Feel free to select any of the above iPhone monitoring strategies, perform the necessary steps to be aware of everything when sitting at home.