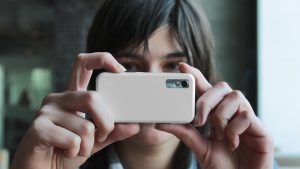 Today, cell phones have become irreplaceable assistants in our everyday life. We communicate using our electronic devices, we search for information with their help, and even store the gigabytes of information on them. Pictures and photos we take on our phone camera play an important part of the information that is stored on our devices. They may be personal, or for sharing.
But often an unauthorized access to your camera can harm your personal and professional life. Someone who is hacking your cell phone camera will be able not only to view your pictures, the hacker will be able to take photos and videos using your camera, even when its screen is not active. This is quite easy thanks to spyware.
Signs of hacked cell phone camera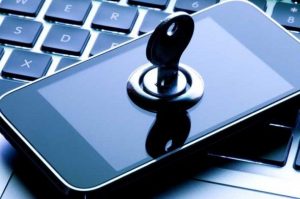 There are some strange things that you may observe using your cell phone, and that can be the signs of hacking:
An unauthorized use. A hacker will be able to view and change your media files, photos, and videos, to read and send messages, to make calls. He will also have access to the internet. Monitor your calls history, messages, and especially camera activities to identify some suspicious things.
Strange texts/messages. You may receive SMS text messages with weird characters which indicate the attempt to get access to your device;
The appearance of strange pictures. The hackers will be able to take pictures and videos so that you will see some unfamiliar and strange pictures.
Unusual activity of the flash. The light next to you phone camera can also indicate it's unauthorized using. It is really suspicious if you notice that the flash lights up when you're not using the camera. Pay attention to it.
All these and some others things that are strange for the usual work of your device may indicate the attempt of hacking your phone camera. Remember that some new strange pictures in your gallery can indicate that your device is hacked. In order to prevent your phone from someone's unauthorized access, you should always be cautious when surfing the internet, downloading and installing apps. You should also beware of strange messages and e-mails.