How to Enable Samsung Tracking on Your Device
Why track a Samsung phone? Well, first of all, you might need to find your lost mobile and tracking it will make that quite easy. Secondly, you might need to trace or locate the whereabouts of a family member, employee, friend or loved one. Sometimes knowing exactly where someone has been or where they are can be a lifesaver.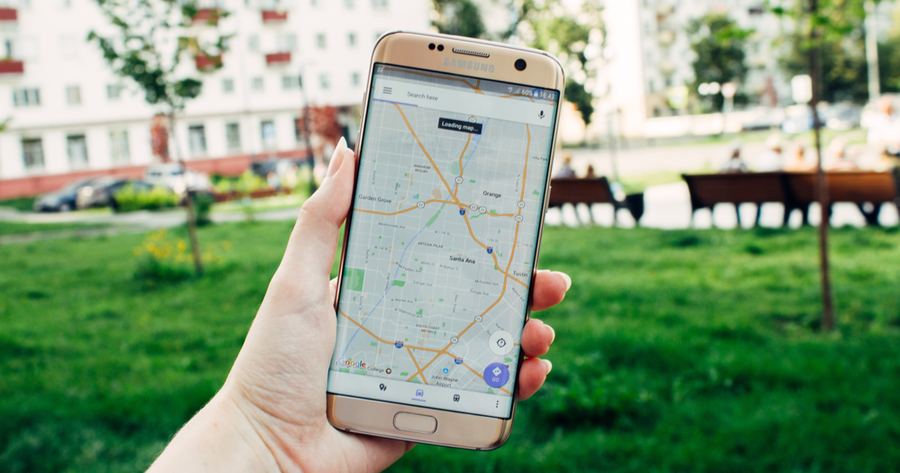 In this article, you will be learning the different methods that are available to the Android user for tracking their smartphones. Check through and pick out the one that works best for you.
How to Track a Lost Samsung Phone with Find My Mobile
This is a nifty option that Samsung has incorporated into their mobile devices during software and app development. To access this service, you must have set up and created your personal Samsung account on your mobile device. You must also have allowed Google to have access to your location information and agreed to all the terms and conditions.
Here are some of the features of this Samsung service:
Locating your device: You will be able to not only locate but track the route taken by your would-be thief. If the "send last location" option is on, you will have access to the last location of your phone before it was switched off.
Locking your screen: You can remotely lock your lost smartphone's screen. You can also lock the power button and Samsung pay
Ringing your device: You can make your lost device ring out lout for about a minute. This is useful for when it is nearby but just can't locate it.
Backing up your data: You can remotely back up data on your cell phone unto the Samsung Cloud server.
Unlocking your screen: This service allows you to unlock your device if you have forgotten any of the screen lock codes. You can sign in to the Find My Mobile website and reset it.
Setup Guide
Follow these simple steps to install Find My Mobile on your device
Go to Settings on your smartphone;

Open "Biometrics and Security" menu;

Open "Find My Mobile";

Toggle the switch on;

Input your Samsung Account Details. If you don't have an account, you can create one at this point.

That's it, you are done!
Image source: https://www.samsung.com/ca/apps/find-my-mobile/
How To Find an Android Phone Using Android Device Manager (Find My Device)
This another way to locate your lost Android mobile, tablet, or even OS watch. If you have added any Google account to your Android mobile phone, the Find My Device option is automatically turned on. With this service, you can:
Find a lost device via Google Maps
Lock it and leave a message on the screen
Erase the data on it
Make your phone ring out at the loudest volume for 5 minutes
Setup Guide
You should note that before you can use this service, your phone has to be; turned on, signed in to a Google account, visible on google play, have location turned on, be connected to either mobile data or Wi-Fi, and finally have Find My Mobile toggled on. Here is how to set it up:
Visit www.android.com/find and sign in with your Google account.
The map will show you where your phone is, or at least its last known location.
You can then pick the action you want to take. You could make the phone ring out loud, lock the phone and even send a message to the phone that will show on the lock screen, and finally, you can erase all the data on your phone permanently (might not include SD cards).
How to Locate your Samsung Device via High-End Tracking Software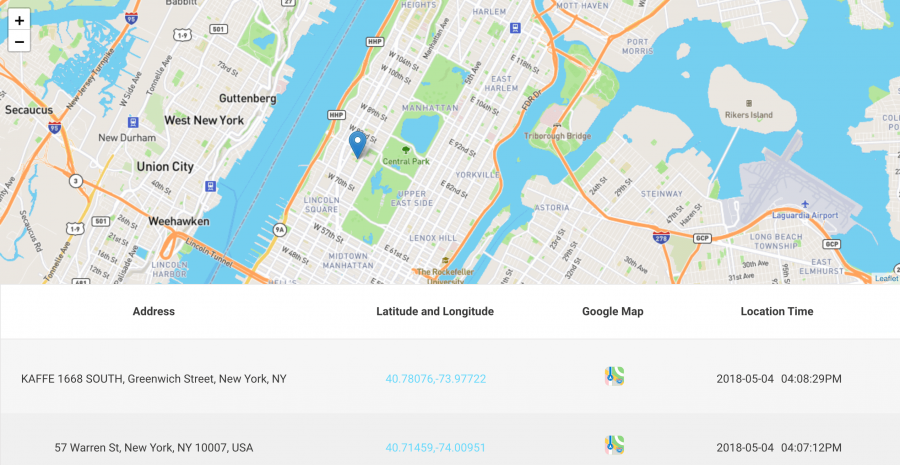 Cocospy is a phone location tracker app that you can use to track your Android device. For this one, you don't need a Samsung Account. It offers some unique features that the others mentioned here don't have.
With Cocospy, you can find your mobile device even if the GPS is off. It only needs Wi-Fi, SIM, or cellular connection information to locate your device.
Another unique feature is the depth of information that it provides. You can trace the route of your device and even view the entry and exit times for each location.
On top of this, you can read out the addresses and geographical coordinates.
Setup Guide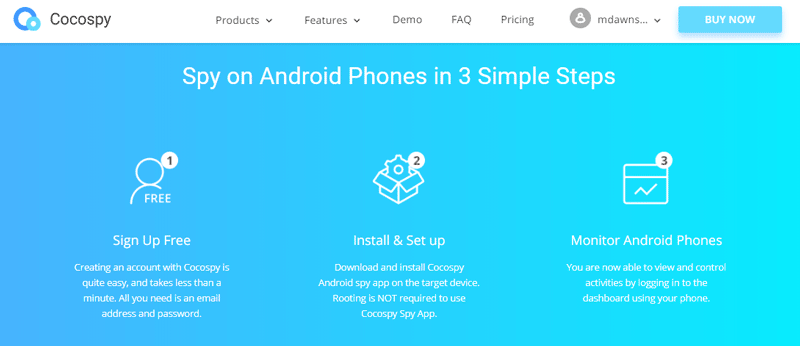 To start using this software, you will need a Cocospy account. You can go to www.cocospy.com to sign up. Then subscribe.
You can then set up Cocospy to work with whatever device you want to track, Android or iOS, and go to your control panel.
When you need to use the tracking feature, sign in, pick out the "Locations" option in the panel on the left of your screen and you are ready to start tracking.
You could track the Samsung device using the detailed map on the screen where you can click on individual pins to get more information. Alternatively, you could use the location log detailing the movement of the tracked device.
How to Trace a Smartphone with the Tracker for Samsung
This is a Samsung tracker app that you can download from the Google Play store. With it, you can locate your Samsung Galaxy or any other Samsung device and also protect the information on it.
Also, if you forgot your pin, you can use it to unlock your Samsung mobile phone, but you need to be logged in to your Samsung account to access all these functions.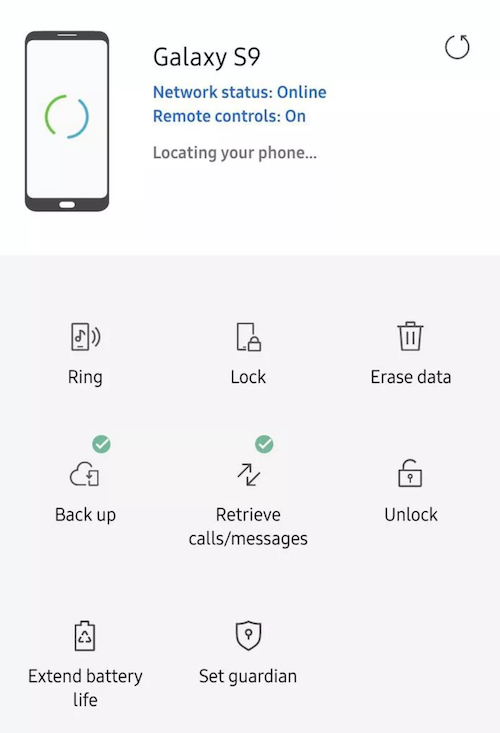 The Tracker for Samsung app does have some issues that some users have complained about. Notifications from the platform keep popping up at odd times, some users have trouble making it work for them, while some have to deal with 404 error messages.
The whole point of Samsung tracking apps is that they should perform their functions effectively and simply. It becomes less than worth it if you have to contend with bugs and errors while trying to find your lost phone or track your loved one.
Verdict
This article has profiled some common platforms that provide Samsung tracking services to users. There are several free platforms that require a Samsung or a Google account to use. But none of them beats the amazing features of Cocospy.
With Cocospy, you can track your Samsung device easily, and the map provides you with lots of information and exact coordinates. Most importantly, the GPS of our Samsung device does not have to be on for Cocospy to do its job, it can still find your device using Wi-Fi, SIM, or even mobile data connection.
In addition, you can set up Cocospy to refresh the location every six minutes (the shortest time frame). This ensures that you do not miss anything. What's more, the app stealthily runs in the background, using little system resources and conserves your battery life.
Cocospy is your best bet if you are considering signing up for a Samsung tracker or a tracker for any Android device really.