Remote Controlling of Android Phone Hasn't Been Easier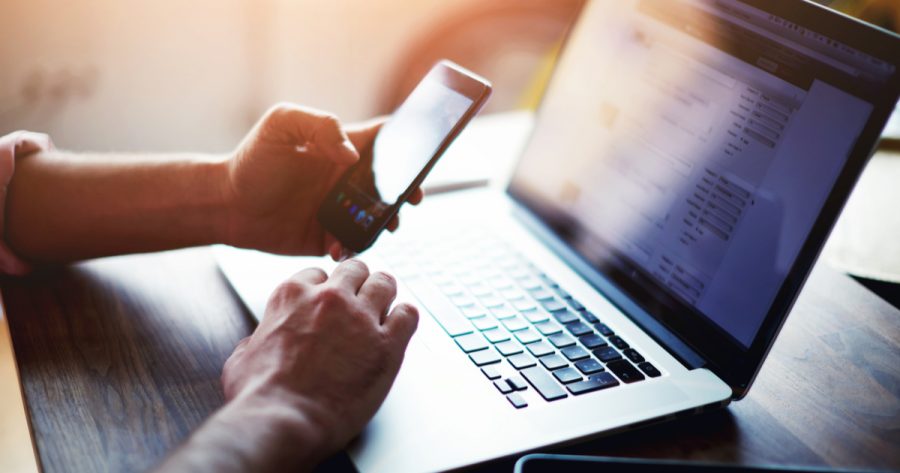 Technology is the watchword of today's times. With modern gadgets and cool devices being released in seconds, the consumer is undoubtedly spoilt of choice. Especially when it comes to what you can and cannot do with your devices. As a result of this technological disruption, both homes, as well as workplaces, are being transformed into futuristic settings where we can get more done at just the touch of a button. Owning an Android smartphone allows you to perform a plethora of new and advanced operations, including remote controlling Android phones.
In this article, we are going to learn about some fascinating apps that can help you with the task of remote controlling Android phone. So stick around and read on.
TeamViewer: Android remote control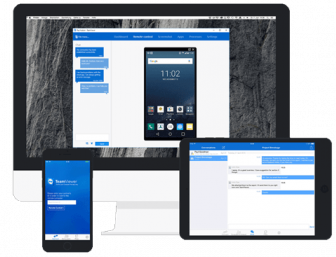 TeamViewer app can grant you easy access and control for android remote control. You can use this software to monitor and modify any device at any location remotely. And as android smartphones are fundamentally computing devices, you can use this software to control them as well.
TeamViewer has a version that has been created, keeping the android platform in mind. The app works seamlessly across most devices and is very user-friendly and straightforward to understand and use. There are options to buy the premium version of the software, though the free one does the job too.
Using TeamViewer, you can get complete control of a device along with smart screen sharing. You can even control one android device from another by circumventing security access using an OTP. What's more, the software provides you with excellent security features in the form of 256 bit AES session coding and 2048 bit RSA key exchange. It even supports file transfers. The app only works for Android versions 4.0 and above.
How to remotely access Android phone from PC: Join
How to access the android phone from PC remotely? Download and install the Join app on your phone, Windows desktop, or laptop. This app is convenient and has a lot of features that allow you to control an android phone from another phone easily remotely.
The software works seamlessly across devices and comes with a 30-day free trial. Should you choose to continue using it, you need to pay a one-time fee. Using the app, you can interact and reply to notifications on your Android phone from any other device. You can even send text messages and browse the web remotely. What's more, you can also transfer pages between your phone and PC.
File sharing is made simple by the app, along with a shared text clipboard that allows you to directly input text from your PC to your phone and vice-versa. You can even share screenshots and wallpapers from your Android device to others that are connected via the app.
The app also protects your data with suitable encryption and allows you to customize the application as per your requirements. You can also track your phone's location in case you misplace it and use Google Drive if you are running low on storage.
Access your smartphone remotely with AirDroid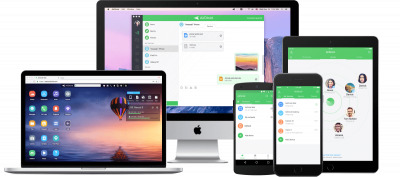 Developed by Sand Studio, AirDroid is yet another app that you can use to access the android phone from PC remotely. The app is free and can be easily downloaded and installed. The app allows you to remotely browse through your phone's apps and texts from the comfort of your laptop or PC. Sync your PC and a phone to remote control android from PC over the internet. Or you can use the PC inputs to regulate your phone's activities.
The app works for all major platforms and allows you to perform file transfers across a wide range of devices and operating systems. It also provides screen sharing and screen recording features. Further, you can even turn your phone into a surveillance device by remotely activating front as well as back cameras on your phone. And you can do all this without rooting your phone.
Using AirDroid, you can professionally manage your text messages and contacts, interact with notifications, and backup your devices by syncing them together. If you want to make calls (that's what phones are for, remember!), you can make them from your PC as well.
Remotely control Android phone from another phone with uMobix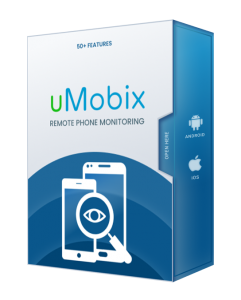 Last but certainly the most, we must mention uMobix. Primarily designed as a parental monitoring app for Android devices, this solution allows its users to track, monitor effectively, and remotely control Android phone from another phone.
Using uMobix, you can monitor all calls, texts, and web-based communication on the target device without physical access to the phone. The app also provides its users with periodic records of all activity on the target phone. Such records can be used to keep tabs on your children or employees successfully.
In case you are worried about your employees' or kids' safety on the road, you can track their location using the app's GPS feature. The app allows remotely controlling the phone cameras, viewing browser history, and even accessing call logs.
One of the prime features of the app is that it is entirely undetectable, so the user of the target device will not feel alarmed in any way. uMobix enables complete protection by successfully mapping every datum. Even if it has been removed, it gives you a comprehensive view of the usage patterns of the target device.
For any form of Android remote control, your search ends with uMobix. This smart app gives you total control over the target mobile phone and allows you to be on top of your surveillance activities at all times.
Easy, Efficient, and Undetectable, uMobix is a must-have for anyone looking to ensure the safety and security of their children and prevent errant employees from slacking off during office hours.