How to Hack Gmail Account – Top Secrets Being Revealed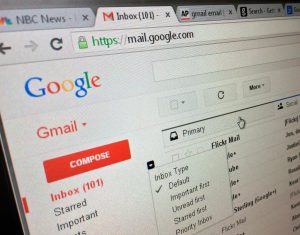 Nowadays, users consider the mail service from Google (Gmail) as one of most reliable; it is a tool not only to send, receive, store emails but also to work with documents, track a calendar, schedule meetings. No surprise that many companies use the service for corporate communication and business management. This fact attracts attention of many hackers.
On the other hand, forgetting a password from your business Gmail account may cause a lot of problems to you and the entire organization using Gmail. You will not be able to access your business correspondence, contacts, many more.
That is why many users wonder how to hack gmail account. In this post, we will talk about most effective ways to get Gmail password without putting threat to your email security. Get all your questions about phone hacking solutions covered on our website.
How Easy Is It to Reveal Secrets Stored in Gmail Account?
Apart from experienced hackers, the program for spying on Gmail accounts is of interest to ordinary citizens who at some point understand the importance of information ownership. If you are wondering how to hack gmail account, we are ready to surprise you there is nothing complicated there. No technical knowledge, skills are necessary. There are many utilities one can use to hack Gmail passwords from Google mail service.
Based on the principle of recording data typed on keyboard, spyware solutions can hack Gmail account efficiently. Several minutes are necessary to perform the operation. You do not need to use expensive hacker services, download an auxiliary software, pay lots of money for spyware. Everything is a way easier. As a general rule, developers take into account nuances of the service, adapt program interface to people who do not have a technical education. Gmail hacking apps have an intuitive interface and even both 70-year-old granny and schoolchild can use it.
If you need to hack a cell phone with Gmail installed on it, find how to do it here.
Find a Keylogger That Meets Your Requirements
How to hack a gmail account; how is it possible? When we talk about a hacking program that records keystrokes on the computer on which it is installed, we mean a keylogger. The solution is advanced; it works on any device from modern MacBook to old smartphone.
You can find both free and paid keyloggers with varying degrees of stealth. The functionality of each program may be different as well as its compatibility map. You can choose the solution that fits your particular needs, budget. If you do not know what app to pick, here are some of most popular keyloggers:
mSpy (Recommended)
Spyrix Free Keylogger
BlackBox Express
KidLogger
Before picking service, we recommend you to read customer reviews and check functions and features of each application.
Apart from tracking Gmail, keyloggers can also spy on text messages. Discover how.
Once you make a choice, the next step is to install the Gmail keylogger on the computer you need to hack. To do this, you will need administrative access to this pc. In some cases, no Windows credentials are necessary to access the computer to follow.
You can easily do the installation; the process of installing the Gmail keylogger depends on the program you are going to use. If the host does not know that you are installing a keylogger, this is an illegal act. Be aware of all the consequences. Once the spyware is installed, it works in a stealth mode; a user will never detect it.
Use Keyloggers to Spy on Messages
For the program to record keystrokes, you need to start keylogger. The startup process depends on the program you use. If you install a multifunctional program, you may need more than 10 minutes to set it up to register keystrokes. In case of an ordinary application, a few minutes will be enough to complete and installation and set up the program.

After setting up, the keylogger will work when other people use the computer. It will most likely register a big amount of information. You can then filter it based on data entered by users in a specific window; a good thing about the solution is that it works in a stealth mode and cannot be detected by a user. A person simply will not know that he is spied upon.
Each time a user types information on a keyboard (Gmail password), data are transferred to your personal account, where you can review it at any point of time. Some keyloggers send such logs to your email address.
For most cases, logs are automatically sent to the program server you have access to. You can browse through logs and find the entry that you think is the password of Gmail mailbox. If necessary, you can filter the entries on the login page of the Gmail account.
If the Gmail keylogger does not send the logs to your email address, you will need to access spyware installed on a computer to view them.
Features of Advanced Keyloggers
Developers of modern hacking solutions made it possible that data of the user using the utility were anonymous and difficult to detect. Even your login to the server will not be displayed with a real name or IP number. This is the most reliable way to remain anonymous.
This does not prevent you from opening another site in the next window and using the Internet for its intended purpose: to communicate, share information, entertain yourself, or get knowledge.
Moreover, software is made so that even the owner of the hacked account will not notice that he is being spied upon. It is invisible. You will be able to perform actions on Gmail within the framework of a hacked mailbox: receive emails, send them, review calendar entries, and even schedule appointments.
You can make some changes to settings. But all actions can be performed until the site administration requests a confirmation code from SMS or a password change by the current owner. But when the procedure is completed, you will be able to re-access the secret account with the help of a program for Gmail hacking. Insert credentials, and you are in email system.
An additional advantage of keylogger solutions is your anonymity during your use of the program and when you access and download Gmail data. All you need to do is to download and install spyware on the intended pc, mobile, or tablet; start the program, and indicate your email address you want to receive Gmail logs to.
The rest will be done by the hacking solution. The next time when you will be asked how to hack any gmail account, you will know that the mission can be completed easy, fast, cheap, and safe.
Good luck!