Leading Spy Apps Giving Parents More Control 
With so many programs on the market offering the ability to track an Android device remotely, parents might be overwhelmed by the parental control choices available. There are parental control options at various prices, but the price should not be your sole concern. Check out some of the impeccable features below to get a sense of the features such parental control programs offer parents. 
Pumpic

Pumpic parental control program for Android and other devices is one of the most affordable parental control programs on the market, and it is incredibly diverse in the way of features.
Its hosts 20 + features, including:
Access to the calendar
Access to Internet history, bookmarks, and blocking content
Chat Monitoring with Facebook, SnapChat, Messenger, Whatsapp, Viber, and Kik
Email tracking: sent and received, including contact information
GPS and Geofencing
Inbound/outbound call monitoring
Keylogger, reboot, remote activity control, SIM change notification
SMS, iMessage, and MMS text tracking, block, and text limits
The Pumpic parental control program is compatible with the Android 2.2-6.01 (requires rooting) and the iOS iPhone, iPad, or iPod Touch 6.0 – 9.1 (requires a jailbreak). Access to the target device is necessary for installation.
Xnspy
Xnspy is an exceptional parental control solution with all the basic parental tracking functions. The parental control program for the Android device is available in the jailbreak and non-jailbreak mode for the iOS and it is compatible with the iOS 6.x, 7.x, 8.x, and 9.X. For the non-jailbreak mode, access to the target device is not required, but the Apple ID and password are necessary. The parental control program is compatible with the Android 2.3.x, 3.x, 4.x, 5.x, and 6.x. The manufacturer offers 24-hour live agent support. Features of Xnspy include:
Access to call logs, caller alerts, and contacts
SMS Messenger and Instant Messenger tracking
Tracks Tinder, Skype, Facebook, Line Chat, Viber, Kik, and Whatsapp messaging
Keyword alerts
GPS history and location
Spy Era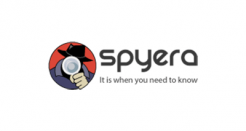 Spy Era is one of the pricier parental control options on the market, but parents will certainly get what they pay for in the way of advanced features. The software is compatible with Android devices with an operating system up to 9.1, and iOS devices. The Android devices will require rooting for advanced features, and the iOS devices require jailbreaking. The Android compatible software is also compatible with the Blackberry, Nokia, and Simian devices. The extensive features list includes:
Social media and messenger tracking of Facebook, Whatsapp, PIN, BBM, Skype, Viber, WeChat, Yahoo Messenger, Google Hangouts, Kik, Telegram, iMessage, and Tinder.
SMS Message tracking
Email log
Alert Wizard
Live Call Intercept and Recording
VoIP monitoring
Multimedia files access
Operates in stealth mode
Works with cell phones and tablets
Highster Mobile
Highster can also monitor Android devices and it is one of the most desirable mobile spy apps available. It allows you all the basic surveillance features with a few additional perks. It is compatible with the iPhone, iPad, and iPod Touch and there are jailbreaking and non-jailbreak option. In terms of Android devices, the parental control program works with Samsung, Sony, LG, HTC, Motorola, Google, and Huawei devices.
The decent feature list includes:
Tracking of texts, chats, and emails
Live control panel
GPS location
Tracking of iMessages
Video and phone call log
Browser history access
Tracking of social networking like Twitter and Facebook
Stealth Camera
MSpy App
This parental control and surveillance application is affordable and supplies parents with a full set of features to ensure the safety of an underage child. You get initial help with the app installation during your first purchase, and multilingual support is available 24/7.
Controls parents can use with MSpy include:
Tracking of messengers like SMS, Whatsapp, and phone calls
GPS tracking
Access to photos, video and other multimedia on the target device
The ability to control apps and programs remotely
And MSpy is KidsSafe Certified.
The app is compatible with computers featuring the Windows or Mac OS system. In terms of cell devices, the app is compatible with the iOS and Android devices.

FlexiSpy
FlexiSpy is one of the most diverse Android compatible spy apps on the market. It is compatible with Android, Blackberry, iPad, iPhone, and Symbian devices. With this software, the parental controls you get include:
The ability to monitor a plethora of chat sessions including Facebook Messenger, Viber, Skype, Line, WeChat, iMessage, BBM, Blackberry PIN, Yahoo!, Snap Chat, Hangouts, Kik, Telegram, Tinder, and Instagram.
Monitor multimedia
Take photos with the device's camera
Listen in on ambient and surrounding sounds
Live calls/record
Message tracking of email, SMS, and MSM
Runs in stealth mode
GPS location features
Passcode capture
Mobile Spy

Mobile Spy, which works with Android devices, is another versatile spy app with a ton of usable surveillance features. The app is compatible with Android operating systems between 2.3 and 5.1.1 and iOS devices between 3.1.3 and 9.0.2. The Android suited app is also compatible with the Blackberry OS 4.x.x.xxx, 5.0.x.xxxx, 6.0.x.xxxx, and 7.0.x.xxxx.
Features include:
Text monitoring
Logging of calls
GPS location
Browser history
Access to the contact list, photos
Intrusion and profanity alerts
Keyword alerts
Keylogger
Tracking of email and chat in Facebook Twitter, Whatsapp, Google hangout, Viber, ChatOn, Kik, Fring, Line, Skype and more. 
Mobistealth
Mobistealth runs in the background in stealth mode, so your child doesn't even know it is there. The app is compatible with Blackberry, iPhone devices with an iOS of 9.0 or higher, Symbian/Nokia, and Android devices. A version for Window computers is also available.
Features include:
Tracking MSN, Blackberry, Yahoo, Viber, Whatsapp, Yahoo, Line, and Kik chat sessions.
Keylogger on iPhone and Android phones
Capture screenshots
Log calls, texts, and emails
Access to videos and photos
Access to contact details
GPS and Geofencing for setting a child's boundaries
Auto Forward Spy
Auto Forward Spy is well suited for Android phones, and it is compatible with all iPhones, including the iPhone 7 and the iOS 10.0. Jailbreak is not necessary on the iPhone devices in order for the product to work. This app will work with most prepaid phones as well.
Features include all of the following:
Track text messages, iMessages, emails, videos, and photos
GPS location functions on both Android selections and iPhones
Special diagnostics
Social media monitoring
Remote app controls
Browser history
7 access to the Web history
Auto Forward Spy comes with a 30-day money back guarantee.
Web Watcher

The app is compatible with Windows and Mac OS systems as well as iPhone and Android devices. Web Watcher promises the following features:
Browser History for viewing websites visited
Remote view of device activity
Tracking of text on Android and iPhone devices
Access to photos
Log of call history
Access to deleted texts
Control over apps installed
Word notification alerts
Tracking of Facebook Messenger, Whatsapp, or Instagram.
Choosing the Right Spy App for Your Android
To select the right Android suited parental control program for a phone or tablet, look at the above-mentioned applications and start reviewing compatibility. Check out a free demo or two. After finding a compatible app, you can then order the product. The downloadable installation becomes available immediately.
Thankfully, there is an app for parental phone management need and every budget. If your budget is restricted, consider doing away with some of the advanced features and opting for an app supplying the most basic of parental surveillance options to save money on your investment while simultaneously retaining the power to manage your child's Android device.