WhatsApp Hack Tips: How to Find out Someone's WhatsApp Secrets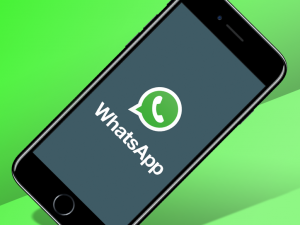 Whatsapp is one of the most widespread messengers in the world. We use it every day for chatting with our families, friends, colleagues – we send texts, share pictures, videos, voice messages. WhatsApp account contains a lot of information.
If you feel unconfident about your kids, significant others or employees, you understand how cool would it be to hack their whatsapp. Today one can do it in a couple of clicks using cell phone spy apps. Install the app on the iOS or Android phone and it'll provide a great number of spy features. Find out how to make someone's WhatsApp hack from this article.
Hacking Someone's WhatsApp Messages
There are several methods, follow them and you can hack someone's WhatsApp account. Some of the ways are quite simple and you can get access to the device, WhatsApp account and read messages easily, others require special knowledge, software, and equipment. Find main hacking methods below.
Methods of Hacking Someone's WhatsApp
You can simply hack the password. You should know your target user well to do it – his habits, hobbies, interests. But this method is all about your intuition and luck, it's not the best way to hack WhatsApp.
Use a special hacking link which contains a bug. Send a letter or a text to the user of the target device. If the user of the WhatsApp account follows the link and clicks on it, the auto-installation process will be activated; you'll get free access to all voice messages, texts, video, pictures on someone's WhatsApp.
Use WhatsApp backup extractor for iOS devices. You can download and install special software, then click on the button "repair", after that start scanning, wait and recover them to the computer. But in this way, you won't be able to get information about WhatsApp activities in a real time. You should have the access to the target device to read WhatsApp messages.
Hacking WhatsApp account with the help of special mobile spy apps. This method is the last on the list but it is the main because it's the most effective as well as the easiest way of reading someone's WhatsApp messages. One just need to follow several simple steps and that's all, you'll have complete access to someone's WhatsApp account.
When Do You Need to Hack Someone's WhatsApp Account?
When You Want to Protect Your Company
If you are a business owner or a TOP manager of a big company, you always want to protect the important commercial information and prevent its leakage. Hack WhatsApp accounts of your employees and you will notice if they communicate with the competitor. With the help of WhatsApp spy apps, you can monitor employees' effectiveness and productivity and see when they use their working time for personal issues, chatting on WhatsApp.
When You Want to Protect Your Kids
It is important. There is no need to talk about the fact that protection of the kids is the main obligation of the parents. WhatsApp spying applications which can hack kids' WhatsApp accounts can help you to prevent them from being victims of online communication with dangerous and suspicious adults, cyberbullying, etc. Hack your child's WhatsApp, see all his chats, pictures, videos. WhatsApp spyware provides many additional features like tracking GPS location, monitoring phone calls, etc. Spy app can become a great monitoring tool for parental control.
When You Want to Find out the Truth
WhatsApp code hack app is a great spy option for personal needs. If you think that your husband or wife can hide something from you, you can just use spy app. You will find out the truth. You will see all calls, WhatsApp messages, pictures, even current GPC location. These kinds of WhatsApp spy apps will show all secrets that are hidden in the phone.
Hack WhatsApp Chat without Being Noticed
Hack WhatsApp account of target person secretly. One can do it using spy applications (FlexiSpy or mSpy). After installing they become invisible, they are connected to the background of the operating system and become a hidden part of it, you'll have no risk of being detected by the user of the target device.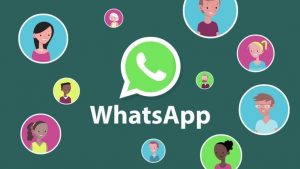 How Does It Work?
How to Install the Spy App and Hack a WhatsApp?
It is so easy to install and to use. You don't need to be a hacker, just follow simple steps that are described on the official web pages of the developers of the WhatsApp spy software. What do you need to do?
Choose the WhatsApp spy app which suits you the best. Learn the types of spyware, take into account prices, the list of the features, check the devices which can be hacked (iOS, Android) find the testimonials of other customers. It will take time but it works, you will be satisfied with the result.
Visit the website of the WhatsApp monitoring app and download the installation file of the software on the target phone.
Chick 'Install' button and run the installation process. Downloading and installation won't take much time.
Sign up your personal account on the website of the WhatsApp monitoring software and log in. You have your own control panel, you can see each activity of the target person in it. Now you can start monitoring. You can monitor all WhatsApp chats, conversations, sent and received pictures and much more.
What Should You Know About WhatsApp Hacking Apps?
With their help, you can hack message history of any person. But if you are going to monitor a network of your employees' devices when they are at work and afraid of having problems with the law, you should warn them about it.
WhatsApp hacking apps are not expensive and there are many free applications, however, they can't provide a wide range of spy features. For example, some apps can provide the Geofencing feature. You can find information about it here.
You can access your control panel from your iPhone, computer, Android smartphone, any other device with the Internet connection.
The WhatsApp spy software can't be detected by malware software or antivirus. The hard reset would not delete it from the target device.
Latest versions of WhatsApp spy apps are compatible with almost any operating system, device.
Additional Features of WhatsApp Hacking Apps
Hacking WhatsApp chats with the help of cell phone spy app you'll get a lot of quite useful monitoring features. They are the next.
Monitoring incoming and outgoing phone calls;
Tracking chats, conversions on all social media and messengers WhatsApp (Facebook, Skype, Viber, Telegram, Instagram, etc.);
Spying on sent, received, even deleted SMS messages;
Tracking web browser history;
Spying on all media files (images, video, sounds, music);
Monitoring address book, Calendar;
Tracking GPS location.
It's easy to hack someone's WhatsApp using spy apps. They are affordable, easy to use and provide people with a great range of spying features. If you have any questions about WhatsApp tracking software, please feel free to ask them in the comments, we will be glad to answer them.