How to Install mSpy on Android in 4 Simple Steps?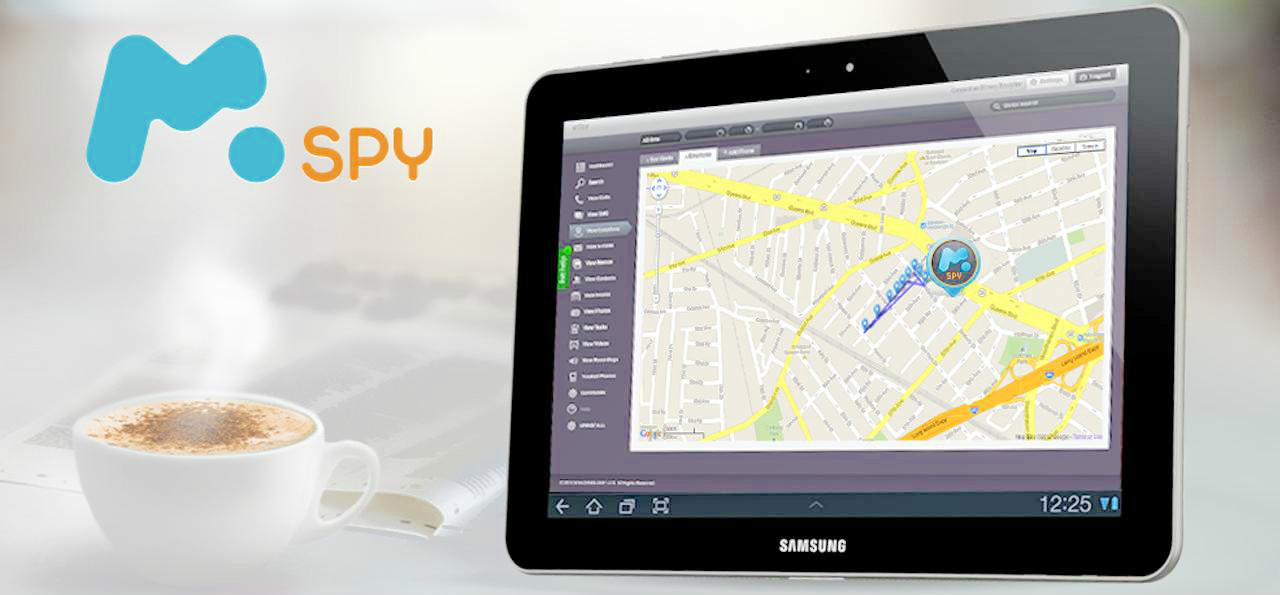 When someone starts telling how easy it can be to spy on anyone from your family or friends with the help of mSpy, a logical question would be, "What is mSpy?" It is one of the greatest phone monitoring applications these days. Thousands of people all over the world use this Android application. It has great spying capabilities. Find out how to install mSpy and how to track a cell phone without them knowing.
What is mSpy?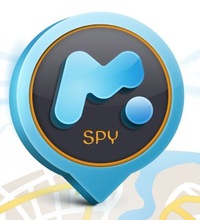 Do not install the software until you learn what it offers. mSpy tracker is a powerful Android tool to catch cheaters, watch your kids, control employees, take care of the elderly people, and detect stolen mobile devices in any location. The Android application is 100% safe as a user can install it on the official developer's website, uploaded on the special corporate server. Experts have checked it many times to ensure the tool is virus-free. Download & install a popular spying software on Android without having a single chance of infecting the target mobile phone.
Keep on reading to discover how to install mSpy on Android and how to use mSpy in several easy steps without facing any problems with security.
How to Install mSpy on Android Easily?
The installation process is as simple as any other application. We can divide the entire deal into four main stages:
Purchase mSpy. Visit the official website and choose your subscription plan.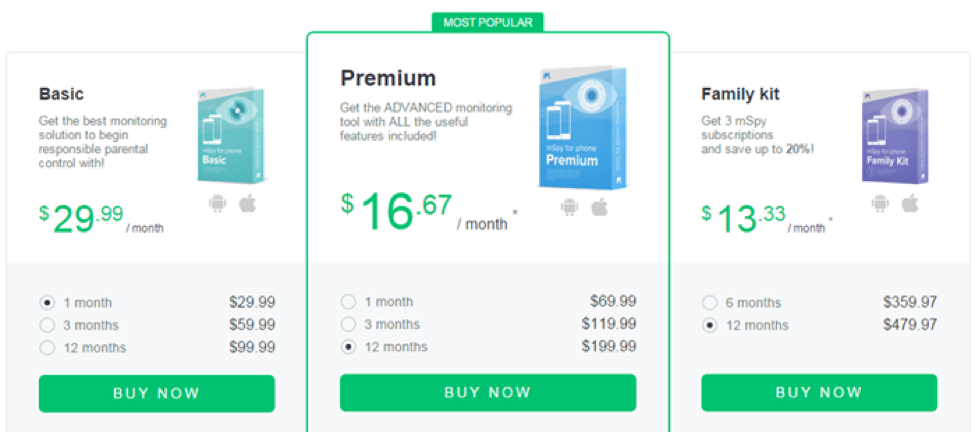 Install the app on the target Android phone – get the physical access to the device.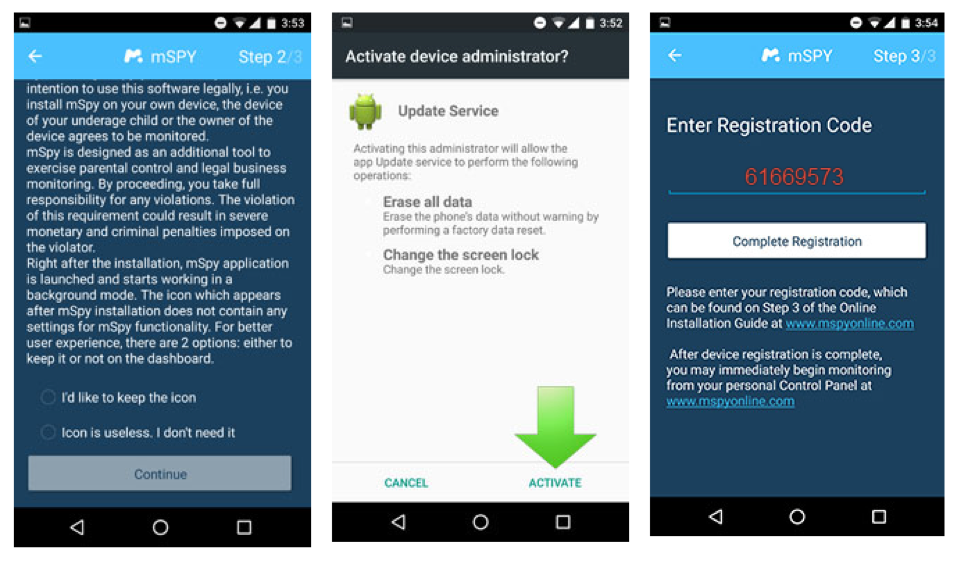 Install proper Settings with the help of the corresponding chapter.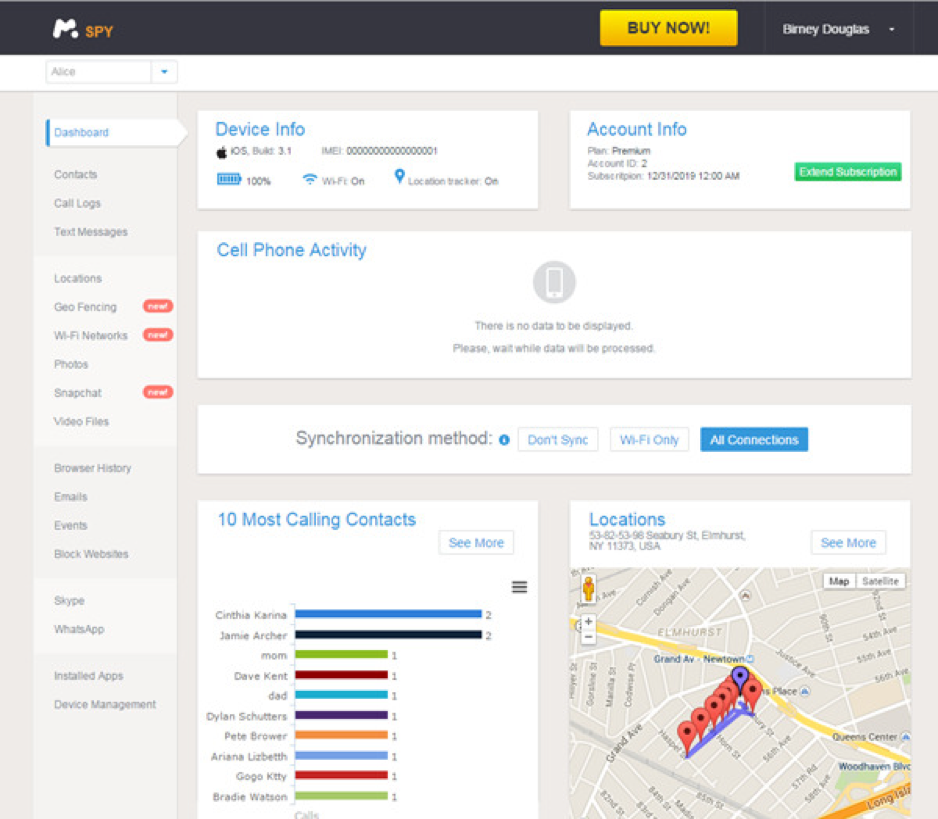 Start monitoring after the installation – use control panel.
You can install the Android software on the official website of the phone application to sleep knowing no virus penetrated the system. Before you proceed with your payment, you should choose the subscription plan. Then you should fill in the short order form, which is clear and simple as the info it requires is common. Please notice that the info you use should be valid as you will receive instructions and activation link directly to the email address you've provided.
What is important to install the spy app on target Android device? A user should have direct access to the target gadget. All the settings and logged information are managed through your personal account on the official website and particularly Control panel. There is a special Installation Wizard to help you to deal with the program and its features.
How to Use mSpy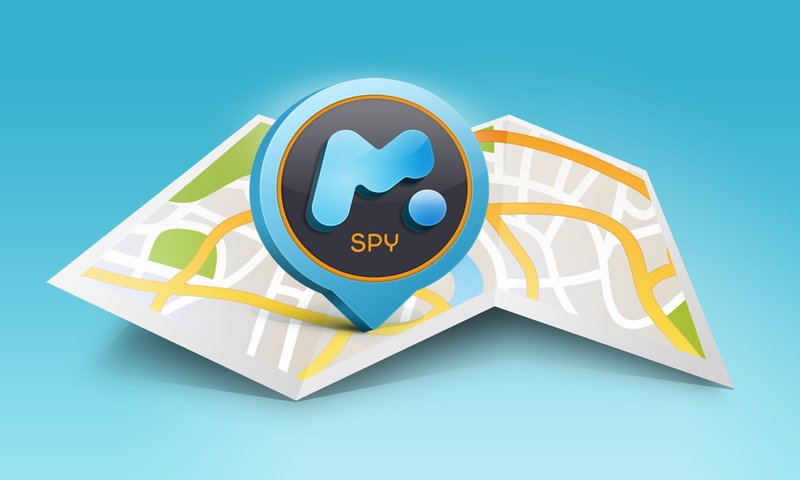 Once the process of installation is over, a customer would like to know how to use mSpy on Android to learn the secrets of the close people. The way a phone owner uses the software depends on the individual goals. A good example is a caring parent who installs mSpy tracking app on Android to browser Internet history along with the recent applications on PC/mobile device. Company's bosses often enter "mSpy how to install" in the search field. They need to spy on messages & chats of their workers to check their credibility. Spouses are interested in how to install mSpy on Android as they are not certain in the loyalty of their partners after years of living under one roof. mSpy Android can detect a betrayal of any type.
Explore the list of features:
GPS geo-fencing & tracking
Blocking Internet access
Restricting calls & messages
Keyword tracking alerts
Logging (e-mails, apps, keyboard)
Access to contacts, browsing history, messages, messengers, social accounts, etc.
How to Download mSpy for Free
Many users who do not wish to spend their money try to understand how to download mSpy for free. Decide on the purposes before buying the tool and searching for the answer to the question, "How do you install mSpy on Android?" Basic & Extended versions are available online. Even the Basic version for Android is paid.
Users can try mSpy tracking app for free 3 days long. After that, it is up to them to decide. Does the application meet their needs before purchasing a full version from the official website. Type something like "mSpy how to install Extended version on Android" because this one has more tools to help with your spying activity. Be ready to pay $8.33 per month if it is a good solution.
Does mSpy Work?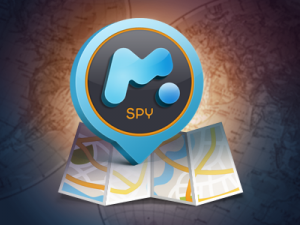 Once the person downloads and sets up the offered spying/location tracking solution, it is possible to answer the question, "Does mSpy work?" The software is running in the background, so do not worry if you cannot notice it. The victim of the spying activity will not have a clue you are watching him/her. A special integrated feature allows hiding the icon of mSpy tracking app on both owner's and victim's devices. Administrator (the app's owner) is the only person who has access. He/she manages tool's settings, monitoring functions, and other features.
Most of the expert users leave feedbacks similar to this one:
"The application starts sending different notifications about the target phone. That is the most obvious sign it works. I have access to the entire content of the target phone along with the specified locations of my spouse via control panel. The application has no specific pitfalls except for the high price."

Bill Adams, web developer, USA.
One more thing! In case a person prefers iOS devices over Android phones, he/she can install mSpy iPhone after jailbreaking the gadget.
Requirements for your Android operating system to Run mSpy Android App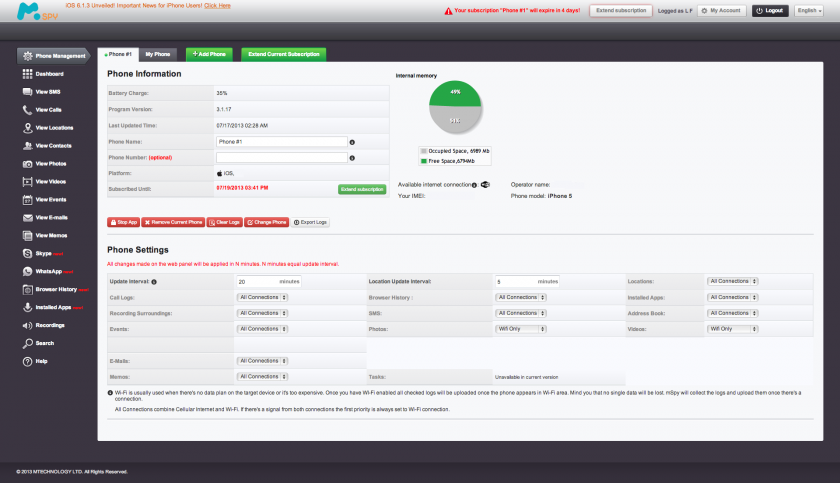 Here are few main requirements you should deal with to install the software on a target phone:
Android 4+ version is a must
The target device should have enabled Internet connection
The target device should be rooted
mSpy Android app application will fit your requirements and expectations for sure, especially if you are looking for something simple but powerful. You can easily learn more about this particular phone monitoring app with the help of our objective review. Discover other spying options online.