Mobistealth Review
What is Mobistealth App and How Does it Work?
Mobistealth phone software is an innovative phone software option that serves as a way for monitoring a cell phone device remotely. Yahoo!, PC World, Newsweek, MSN, SF Gate, and Wired have highlighted the app. While Mobistealth phone software gets some pretty good reviews, here we will do an unbiased assessment to see if such reviews are hitting the mark.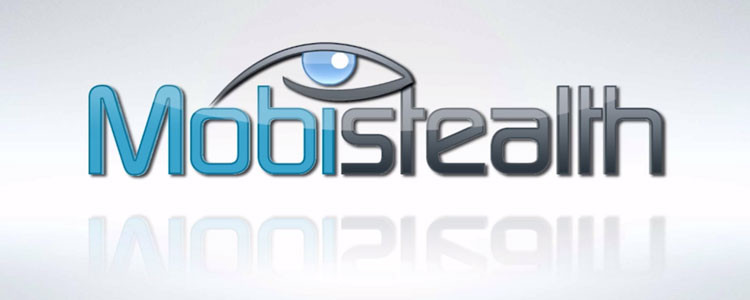 So why would anyone desire a program like Mobistealth phone software? Parents looking to have a "second set of eyes" on their children when they are away from them and businesses looking to maximize the use of labor and to reduce incidents related to employee theft can benefit from a program like the Mobistealth phone software solution. The features in the application allow monitoring of nearly all activity that goes on through the use of a single targeted device.
The app is tamper proof to ensure it remains running in the background at all times, recording how the device is used and who is in contact with the user.
OPTIONS
Monitor texts, Short Message Service (SMS,) chat sessions, Internet history, calls, contact, emails, photos, and videos in stealth mode;
Access to an online control panel via a computer for remote viewing of recorded and tracked information;
Excellent compatibility;
Affordable options;
Works with non-jailbroken iOS devices;
Sign up for an account is quick and easy;
Child-proof/tamper-free product;
Protect kids; keep them safe from online predators, threats, and acts related to cyber bullying;
Speedy installation in mere minutes;
Parents can reduce worry and anxiety with Mobistealth phone software installed on child's device;
No scam, satisfaction guarantee;
A company can keep a closer eye on employees through the monitoring tools made available by Mobistealth;
Boost the efficiency of your business and watch the resources an employee uses while at work;
Starting costs begin at /around $.50 a day.
CONS
One license allows monitoring on one non-jailbreak device: You have to purchase more than one product license if you want to monitor more than one phone with the software application;
Refund policy is not working properly
Initial physical access to the targeted device is necessary in order to install the Mobistealth phone software.
Mobistealth Phone Software Ease of Product Install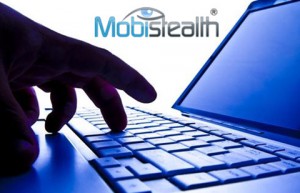 Getting the program set up on a device is a breeze.  Once you pay for the product, you get the opportunity to register an account where you can log in securely to access account-related information. Following registration, the product is then available for download to the target device, and yes, for the initial installation, access to the target cell phone is absolutely necessary.
Once installed, the app begins working immediately as it tracks everything without interfering with the device's operation in any way whatsoever. Any information the phone software logs goes to your account online via automated upload. You can log in any time you desire to view and review all recorded information.
Mobistealth Phone Software Features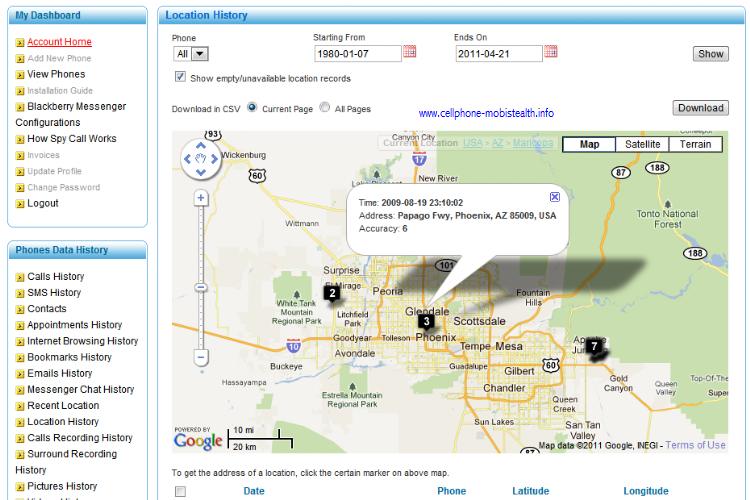 Mobistealth software supplies you with a wide array of superior monitoring tools, all of which you have full control of through an online dashboard and control panel. The official website of the app manufacturer provides you with a demo video so you can get a sense of how to access the information the app tracks and uploads. Mobistealth phone software includes all of the following features, all of which are perfect for parental monitoring needs:
Appointment and Contacts Tracking:
You will know whom your child is contacting and who is calling your child, and if your child attempts to make any arrangements to meet someone and notes it in the calendar on a mobile device, you will be able to spot the appointment immediately.
Call Tracking and Monitoring Tools:
Not only does the Mobistealth software application store a listing of all  phone calls, both incoming and outbound, but the application also records every phone call so you can hear what is being said whenever it is most convenient to do so.
Chat Messenger Recording:
When your child is chatting, you can now know every word he or she texts into the input box; Mobistealth software records line chat messages from KiK, Viber, Yahoo, spy on WhatsApp, Skype, MSN, and Blackberry  Chat Messenger.
Email Tracking:
A built in keylogger allows you to track and read all incoming and outbound emails.
Internet Browser History:
Curious about the websites your kid is checking out during his free time as he surfs the Net.
Keylogger and Screenshots of Activities:
The built in keylogger tracks all keystrokes made on the device you are monitoring. You get to know what time someone accessed, and you can know who logged into the device as well.  Screenshots show you what icons are on the device as well as ongoing activity.  You get alerted remotely when new material is made available via your online dashboard panel.
Recording Live:
You can record the surrounds of the target device whenever you desire.
SMS Text Tracking:
You can review outbound and inbound text word for word.
Tracking Physical Location (with or without GPS):
Parents will know right where their child's physical location is thanks to the GPS and non-GPS tracking resources in the Mobistealth phone software.
Videos and Photographs:
Open Mobistealth dashboard online. See the pictures in your child's cell phone gallery and those received from others.  You can check out videos downloaded as well.
Verdict: Is the MobiStealth Software Worth the Initial Investment?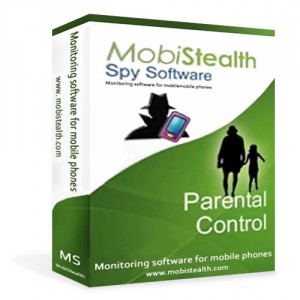 The bottom line:
Mobistealth software is a top of the line spy app comparable to Flexispy software. It is an incredible application all the way around and in every way.
The app is compatible across service carriers including like Three, orange, AT&T, Sprint, T-Mobile, Virgin Mobile, Vodafone, and Verizon Wireless. You can easily install the app on any compatible Symbian/Nokia, iPhone, Blackberry or Android.
All Sony, LG, Motorola, HTC, and Samsung devices are compatible with the application. With the iOS, non-jailbroken phones need the iOS 9.0 or greater compatibility.
If the device is jailbroken, it must have the iOS 9.0.2 system in order for the app to work. Mobistealth delivers support the Blackberry Q10 and the Z10, and finally, The Symbian 3. Nokia series  includes the series 60 third edition  and fifth edition. You will appreciate the vastly advanced surveillance resources the program provides, and all at a fantastic low price.