How to View Other's iPhone Call Logging?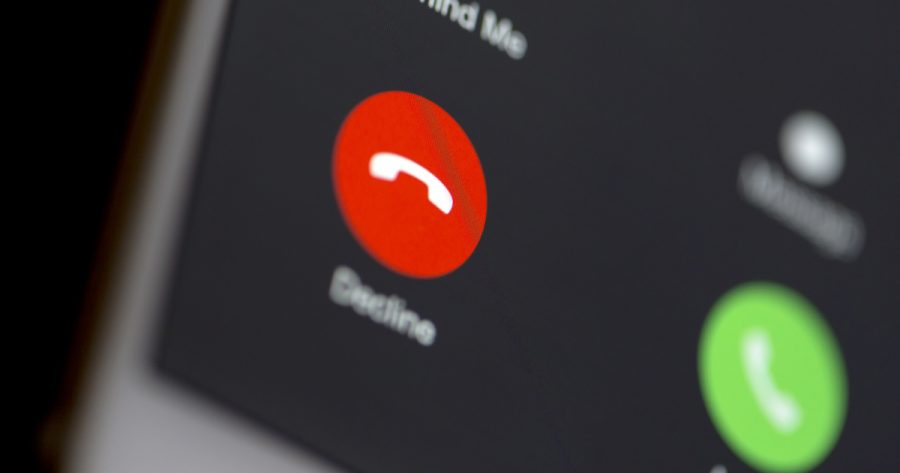 The advent of modern technological innovations such as smartphones has made our lives all the easier as you can perform multiple operations from the same device. Yet sometimes simple acts, such as getting access to someone's Apple iPhone call history or remote controlling of Android phones, can seem to be enormous challenges.
iPhone call logging is a built-in feature of all iPhones, and you can do it in multiple ways, such as from iCloud or the device itself. If in case you want to check the call history of an iPhone you do not know the password to, the mSpy app can be of immense help.
In this article, you are going to find how to see call history on iPhone using various techniques such as call logging software for the iPhone. So stick around till the end to have all your doubts cleared.
First steps to view iPhone call logging
The following are detailed steps to see iPhone call logging.
View From iPhone
In this section, you are going to know the easy steps to view iPhone call logs from your iPhone itself:
First, go to the home screen of your iPhone.
Next, locate the Phone app from the bottom left corner of the home screen.
A new screen showing your contact list and favorite contacts will pop up. From here, tap on the 'Recents' icon at the bottom of the screen.
See your iPhone call history, including Facetime records.
View From iCloud
In case you need to view deleted call logs using the iCloud call log to see whether your partner is cheating on you on iPhone, then do the following:
First, tap on the Settings icon to open the menu.
From here, click on 'General' and select 'Reset' option.
Next, click 'Erase all contents and settings.'
It will reboot your device and direct you to set up the device interface.
Now from the Apps and Data interface, click on 'Restore from iCloud Backup' and enter iCloud login credentials. Soon hit next to initiate the process.
Once the process is complete, you can view the deleted call history from the Phone app.
Now it's time to take a quick look at iPhone call logging on some other Apple devices.
How to see iPhone call logging on iPad
If you are an iPad user, you might want to view your iPhone call logs on the iPad itself. The best way to do that is as below:
Tap on the Settings icon to open the settings menu.
Scroll to FaceTime from the presented list and tap on it.
Under FaceTime, enable 'Calls from iPhone' option to view the call history of your iPhone.
And remember, for this process to work, both your iPhone and iPad must be connected with the same Apple ID.
How to view iPhone call logging on Mac
Now let's take a look at how you can see iPhone call history directly from your Mac.
On your Mac, locate the Mac App Drawer and launch the FaceTime App.
From the FaceTime Interface, open Preferences.
Select 'Settings' from the preferences dialog box.
Here click 'Calls From iPhone' option to view iPhone call history on your Mac directly.
And that's all there is to it. But we've saved the best for the last, so here you have…
View your own and other person's iPhone call history with mSpy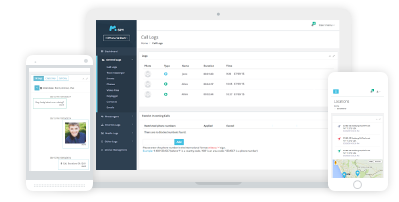 In case you are not sure about the login credentials of the target device or would like to detect additional information such as the duration of calls and the number of calls made from the target device, you should go with mSpy. This is the best tracking and recovery software that will inform you about detailed call information of the target device.
By using mSpy, you can quickly get a time arranged log of all calls made to and from the target device. By using the phone calls tracker option, you can get additional information such as the following:
Time of call and call duration.
The total number of calls that have been made.
The name and number of the caller (only if it is saved in the phone memory)
Access to call logs without jailbreaking the iPhone.
And all the information is presented in an easy to use format on your mSpy control panel.
Get started with mSpy
It's effortless to get started with mSpy. The entire process can be summed up in three easy steps as below:
First, you need to purchase a suitable mSpy subscription plan. Once you have completed the payment, you'll receive a welcome email with installation instructions.
Download and install this iPhone spy app on the target device. The process takes about 9-11 minutes; in case you face trouble, you can always call our customer care service for help.
Login to the mSpy control panel to start tracking and monitoring the target device.
With mSpy, there's no limit to what you can achieve!
The bottom line
A call tracking app such as mSpy can be of immense use in recording calls for security purposes. It is especially useful for business communications where misinformation over the phone can lead to reputation damage or customer litigation.
Further, tracking your child's phone can help in ensuring that she/he is safe within the permitted territory and has not decided to go on an adventure with friends.