How to Tell if Your Cell Phone Is Being Tracked, Tapped, or Monitored
Today, a lot of people of all ages – starting from kids and teenagers to older people are utterly obsessed with their cell phones that they for making and receiving calls and sending SMS, for getting access to the internet, online shopping and banking, chatting on WhatsApp, writing posts Facebook and other social networks, storing all types of personal and business data, including emails, files with documents, photos, videos, etc.
No wonder we are all worried about security issues. In this article, you will find an answer to your question. If you are concerned about protecting your privacy, keep reading this guide to learn how to tell if your cell phone is being tracked, tapped, or monitored.


You will understand what to look for. We will provide you with some easy tips on how to prevent attacks and secure valuable private info on your Apple and Android mobile devices. Which signs should make you suspicious – read on to discover how to detect spy phone apps. There is a variety of powerful spyware and malware.
Modern spy software like mSpy app features lots of advanced hacking capabilities and is easily accessible. Everyone can download it and use their services. Currently, any person can become a target for spying on their smart mobile device without notice. Your phone can be hacked remotely secretly by installing spy apps, running automatically in a stealth mode. What if it is happening to you?
Read also: How to hack a phone.
Why Would Someone Start Tracking, Monitoring, or Tapping Your Phone?
Haven't got the slightest idea why someone would install software for tracking phone a number? There are several reasons.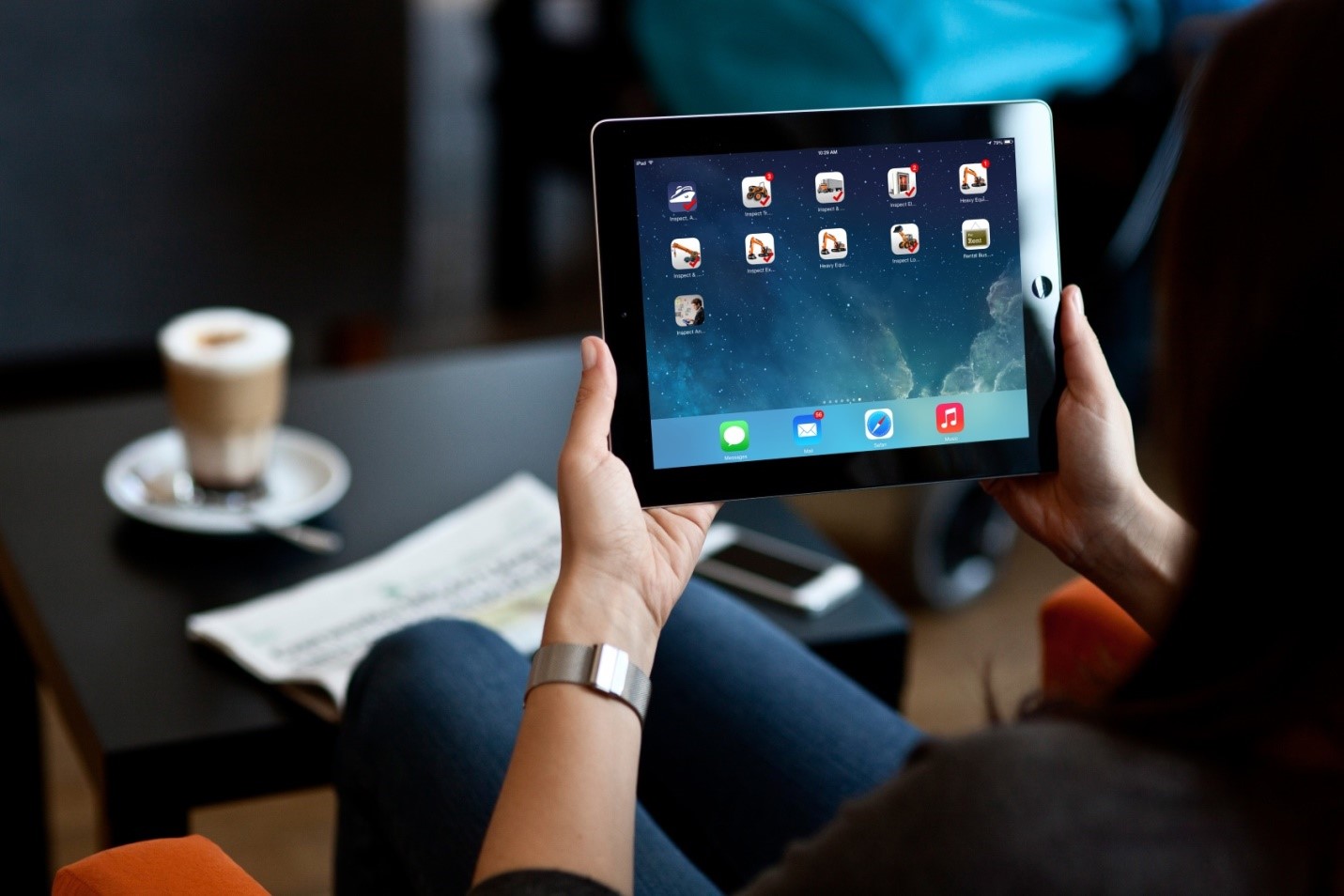 Police may hack your phone in proper ways to hear your conversations and view your messages. Their reason may be gathering evidence for a current investigation; don't forget about the increase of government surveillance.
Hackers and extortionists can tap into your phone. If you are in business, they may be looking for important details of your current sales strategies,  secret information concerning copyright of your latest products, and other similar stuff. Many years of work can be at risk.
Your employer or ex-partner can use phone tracker app for listening to your calls and reading email messages and texts that you send and receive. Employers control company's staff in working environments.
Your spouse may monitor your phone to find any fact needed to prove your cheating for a divorce if he/she doesn't trust you.
Parents can use a reliable GPS phone, tracker. Apps similar to mSpy and FlexiSpy help to control their children's behavior when they visit any social network website. When children are not at home, parents can track their phone to determine the place where they are and be sure the dearest people they love are safe. Any computer user can buy such programs. Need advice which program to choose to take advantage of the service – read their reviews.
Click here to read a brief guide on how to tap a cell phone.
How to Tell if Your Cell Phone Is Being Tracked, Tapped, or Monitored by Spy Software
Any person could be shocked and get angry if they suddenly noticed that their privacy was invaded and that someone was spying on them through their phone or tablet, for example by hacking your phone camera. Don't worry too much. If you are aware of what kind of indicator you should be looking for on your phone, you will quickly notice the invasion and avoid serious problems by deleting a file manually.
Check Your Phone for Common Physical Signs of Spy App
How to spot spy software applications? Certain subtle signs can tell you that somebody track, tap, or monitor your phone in some way. Notice these specific indicators of illegal activities? Suspect that your iOS or Android phone is being spied on? Immediately take effective measures for detecting and uninstalling the hidden application to stop this activity. It's your chance to diminish potential significant damage – in this case; you will able to protect your rights.


How to tell if somebody tracks your cell phone? Here is a list of clues that show someone is controlling your phone without you knowing this fact. You should be reasonable.
Some unusual signals can be a result of other activities. Technology is continually evolving, and any good app like mSpy works well for a long time and requires further expert analysis to be detected. Be careful! If your phone regularly shows several significant signs, you may have a reason for concern because your phone can be in danger.
Watch Out for the Following Things
Battery Problems can indicate a smartphone tap. You may be familiar with the overheated battery if you take advantage of your phone to call your friends, text, share files, pay your bills, talk via Skype, Google search, and consume different media. But a battery can feel hot due to possible tap when you are not using your phone because it can be secretly transmitting your data. Is the phone battery low although you've charged the phone? Do you have to charge the battery more often? A sudden dramatic change in battery life is a bad sign. Modern spy phone apps consume less power which makes it impossible to spot them using this clue.
Background Noise
Don't get crazy about a weird or unknown sound because it can be a result of a bad connection. You should look for static background noises which happen more than usual. They can be voices, beeping, or clicking sounds. If someone is trying to listen to your phone call and record it, it may cause noise when recording your conversation because this feature accesses your smartphone as a conference call.
Increased Data Usage
Some poor, less reliable spy apps can increase your monthly data usage when sending the data they have collected from your phone. This makes the process of detecting them easier – you should look for extra data usage, which cannot be explained naturally. The best apps feature reduced data usage. It's difficult to spot them for ordinary users.
Odd phone behavior, when not in use, can indicate that someone has remote access to your device. Does your cell phone suddenly light up its screen; your phone can shut down by itself, and you won't be able to turn it on for some time. Is your phone continually shutting down by itself although you have charged it? You should take a close look at it. You should be concerned if your phone shuts down and you can't explain it. Maybe somebody controls your phone from external sources.
Strange Texts
Do you receive strange text messages that include random characters, numbers, or unusual symbols? Spy software has a remote control feature. It sends the secret code to your phone, and sometimes, you can see a coded message. That means the spy program installed on your device is not working correctly – don't ignore these signs.
Now you have an idea of how to tell if somebody tracks your phone but don't get paranoid! Let's hope most people won't experience a problem of being a victim to phone tapping. But you should take some security measures.
How to Find Spy Apps on Your Phone
You can find malicious software on an Android phone if you look inside the files by making a few simple steps.
Open Settings
Click on Applications
Choose Running Services or Manage Applications
If you spot a file that looks suspicious, you can remove it or delete it.
You should make the final step if you are technically savvy and know what you are doing. Are you not sure you can manage it? Ask someone who has good knowledge of computer technologies.

Keep in mind that if someone wants to install spyware on your iPhone, he has to jailbreak it first. How can you identify a jailbreak? Search for Installer app, Icy or Cydia – if you find one of them, and you didn't install them, you should worry. Sometimes the person that has jailbroken your iPhone may hide these apps, and it takes longer to find them. Seek for any external software inside iPhone directories.
The critical point is you can easily remove jailbreak if you upgrade to the latest OS version using the site of iTunes. Back up your critical data – music, photos, and contacts before you start upgrading. This method ensures that your device has no spyware.
Conclusion
The mSpy app is coming with powerful features that can give limited spying capabilities, making it possible to spy on iPhone via iCloud account and no jailbreak is required. You cannot detect this spyware and remove it – wondering how to protect your iCloud address from hackers? Keep details about your account's login and password secure.
Another approach you can use to remove any spy phone programs is to reset your phone to factory settings.  You need to set a strong password and keep your protection up-to-date.
Want to learn more about related spy phone programs – start with the articles on our blog. We hope that our detailed guide on how to tell if your cell phone is being tracked, tapped, or monitored by spy software was helpful. Do you have any questions about spy phone apps? Feel free to ask them, and we will give you reply in the comments.