Get Your Lost Device Back With Samsung Phone Locator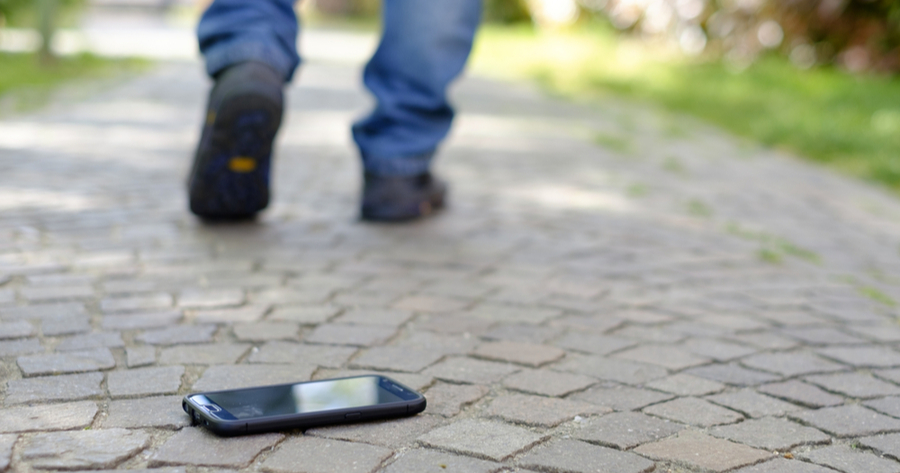 Losing your phone is frustrating. But you don't need to worry if it is a Samsung phone. Finding a lost phone is now super easy with Samsung phone locator.
Visiting the Find My Mobile website will let you do a number of things to ensure the safety of your lost mobile phone. The service alerts you when your SIM card is changed and also allows you to check recent calls, and more.
Find My Mobile
Find My Mobile is a feature in Samsung devices that lets you locate your phone remotely if lost. It unlocks the phone for you if you have forgotten the password. The only prerequisite is that you must be signed in to your Samsung account.
Features:
1. Locate my device: Using this, you can get the route and location of the lost phone. If the Send Last Location setting is enabled, you can access the device's last location before it got switched off.
2. Ring my device: The device sounds its ringtone for a minute at a maximum volume. This is useful if the device is nearby.
3. Lock my screen: Locks the power button, display, and Samsung Pay on the device.
4. Back up data: Your phone's data will be backed up to the Samsung Cloud server.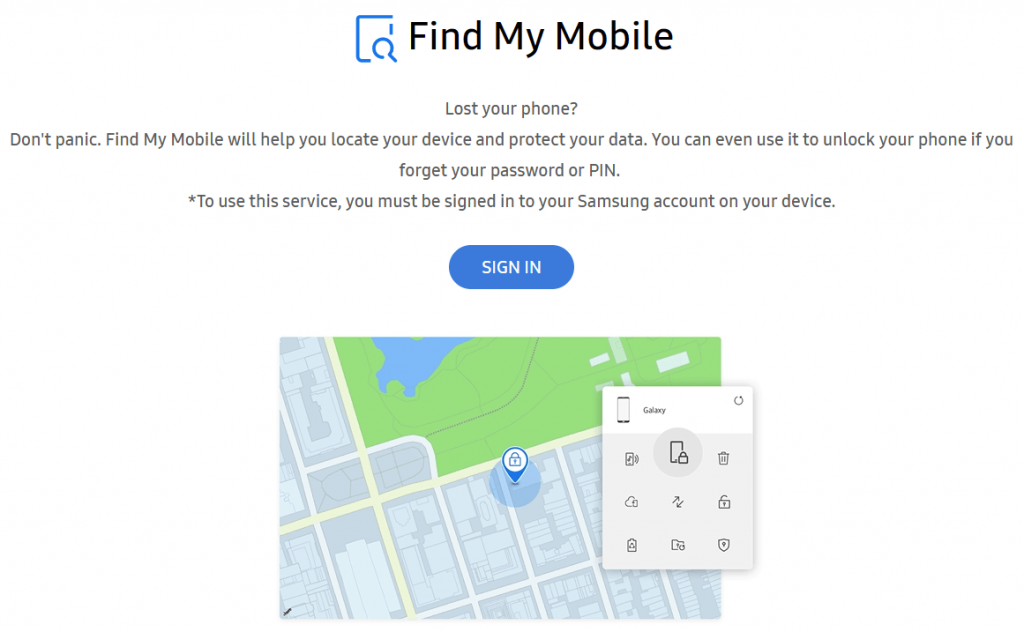 How To Find a Lost Samsung Device with Find My Mobile
If you had set up the Samsung account on the device before it was lost, you are lucky. You may then use the Find My Mobile feature to track the phone for free.
First of all, open Settings on the Samsung device. Swipe down and select the Lock Screen And Security option. Select Find My Mobile. Select Add Account and enter the Samsung account login id and password.
Now, go to https://findmymobile.samsung.com website and find the lost device. Tap on the sign-in button to open the registered Samsung account on Find My Mobile.
On the dashboard of Find My Mobile, tap Locate My Mobile. It will provide you with three modes. Among them, choose Locate To View The Current Location. If you are wondering how to track your Samsung phone's location, try this method first thing.
Tracker for Samsung
The app called Tracker for Samsung is handy in finding a lost device. It has several features like Call History, Lock, Unlock, it can show or delete any message, disable Samsung Pay, and the like. Similar to other trackers, it shows the live location of the lost device and safeguards your data. You'll be surprised how accurate the locator is on the Samsung phone location.
How to track a Samsung Galaxy Phone with a Spy App
Do you want to track a Samsung phone? Wondering what locator app can you use for someone's iPhone, while you've got a Samsung phone? Whether it is to find a lost Samsung phone or monitor your children's devices to ensure that they are safe, uMobix is the perfect app you can rely upon. With its advanced features and added benefits, it has become quite a popular app.
The software works smoothly once installed. It is a trusted and safe-to-use app. It even offers a great refund policy for customers who are not satisfied with its performance.
The greatest attraction of uMobix is that it ensures total remote control over the target phone. You can keep a watch on phone activities, including message exchanges, keyword entries, phone location, and much more. You will be alerted every time any activity occurs on the phone.
Main features:
SMS Text Messages: Document, photo, video
GPS Location: GPS positions uploaded on a Google Map, get the current physical location
Social Media: Twitter, Facebook, Skype, Instagram and more
Live Control Panel: Access all details, options for time triggers, logs, display options
iMessages: Messages exchanged through iPhone, iPad or Android devices
Call Logs: Logs of incoming and outgoing calls with time and duration
Browser History: Visited websites, search terms, etc
Stealth Camera: Take pictures of the surroundings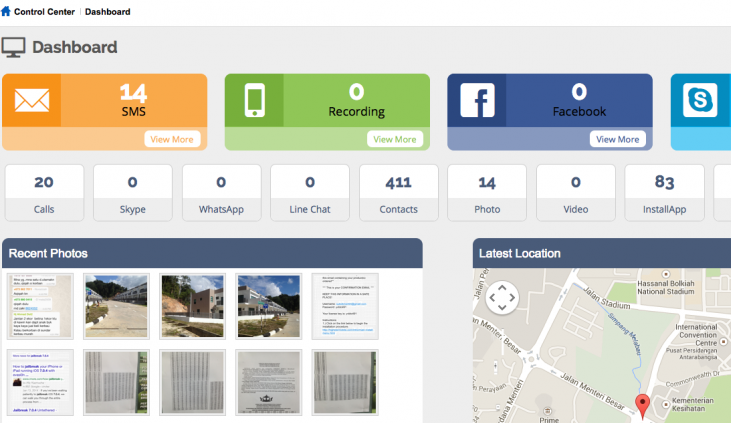 Using uMobix to find a lost device requires only 3 easy steps:
Step 1: The app has to be downloaded and installed using the over-the-air (OTA) method. Enter the telephone number of the phone to be tracked during the installation process.
Step 2: You will get a license key once the payment is made. Activate the app by entering the same.
Step 3: Sign in to your account to see the details of your lost phone. Using the GPS location feature, you can get the current physical location of your device, which is uploaded on a map. The route history can also be accessed if needed.
Before you go for any Samsung phone locator, research on what works best for your phone. Every phone is different, and so are the apps.